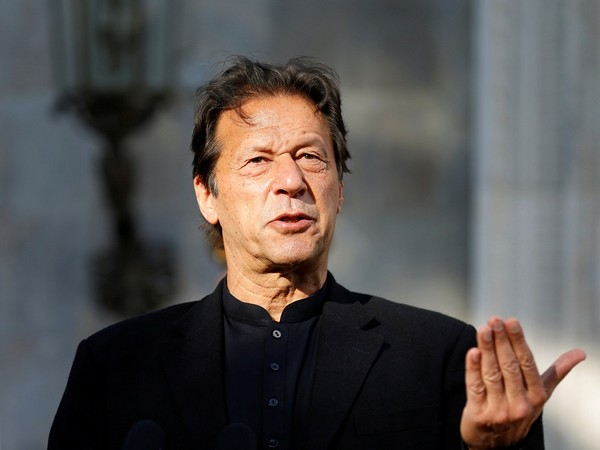 Islamabad [Pakistan], March 18: A vehicle in Imran Khan's convoy overturned on Saturday while the Pakistan Tehreek-e-Insaf (PTI) chief was on his way to Islamabad to appear in court in the Toshakhana case.
Earlier today, Imran Khan departed for Islamabad from his Zaman Park residence in Lahore.
The region is reportedly placed under heavy security in advance of Imran Khan's visit to Islamabad's Judiciary Complex in order to maintain peace and order and prevent anything unpleasant from happening.
On Friday the Pakistan government shifted the Toshakhana case hearing venue from the additional sessions court to a comparatively safer Judicial Complex over security concerns of Imran Khan.
Khan will appear before Additional Session Judge Zafar Iqbal in the case after he issued the former prime minister's non-bailable arrest warrants after he had frequently skipped court dates, alleging "security threats" from his attorney.
On March 14, when the Islamabad police travelled to Lahore to arrest Khan in accordance with the court's instructions, they encountered resistance; as a result, more than 60 police officers from Islamabad and Punjab were hurt, and several PTI workers were also hurt, Geo News reported.
Meanwhile, Imran Khan also received protective bail in nine cases by Lahore High Court (LHC).
The protective bail was approved for five cases in Islamabad and three cases in Lahore. Imran Khan secured bail in the cases filed in Lahore till March 27, whereas, the protective bail in five cases in Islamabad was approved till March 24.