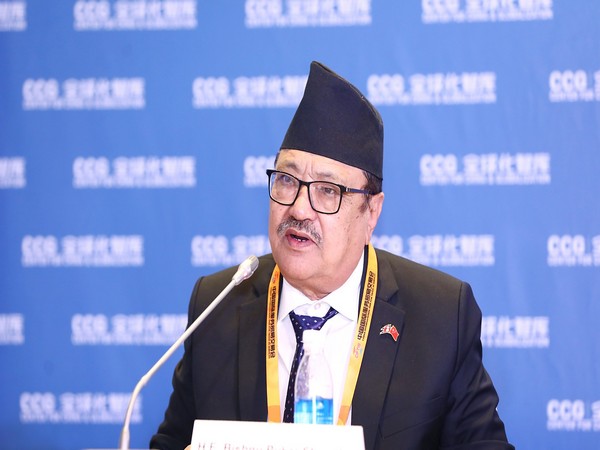 Kathmandu [Nepal], March 18: Nepal ambassador to China, Bishnu Pukar Shrestha who has been in China for eight months, is yet to secure an appointment to present his credentials to the Chinese President Xi Jinping.
A statement issued by Rashtriya Ekta Abhiyan says that Chinese President Xi Jinping has not yet received a letter from Nepal Ambassador Bishnu Pukar Shrestha.
According to the statement, in the backdrop of strong and deep ties between China and Nepal, this delay is a matter of serious concern and deeply disappointing.
The statement said, "Nepal has always attached great importance to its relationship with China, which is built on the foundation of mutual respect and cooperation." This relationship has manifested itself in many ways, including mutual support on the international stage. Therefore, it is a matter of concern to see that China is not following the proper process of diplomatic protocol.
Ekata Abhiyan Chairman, Binay Yadav, while reminding China of the importance of its relations with Nepal, said that the delay in receiving the credentials will weaken the deep bonds of friendship between the two nations.
Ambassador Shrestha could not have an official meeting with Wang Yi, the immediate past Chinese foreign minister, nor has he been able to meet Qin Gang, who took charge of the foreign office in December last year.
In contrast, whenever an Chinese government official visits Kathmandu, they have easy access to all political leaders and government offices here. Kathmandu is generally welcoming of foreign diplomats. The Indian and Chinese ambassadors present their credentials days after they land in Kathmandu and call on the prime minister and foreign ministers hours after they present their credentials.