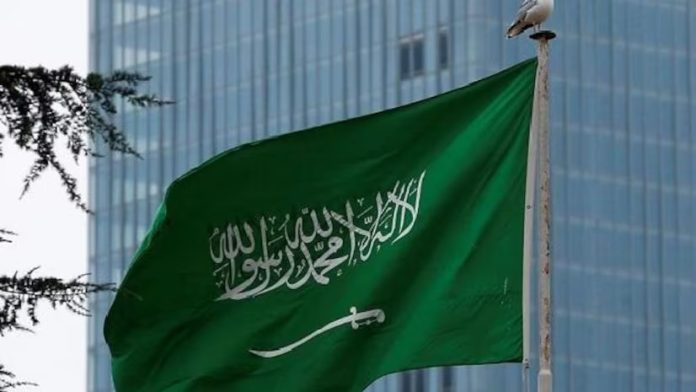 Saudi Arabia's gross domestic product (GDP) has exceeded the ceiling of SAR 4.155 trillion (USD 1 trillion) for the first time, with the Kingdom joining the trillion-dollar club and achieving the national goal well ahead of the target date of 2025, according to a new report issued by the Federation of Saudi Chambers on the Kingdom's 93rd National Day.
According to the report carried by the official Saudi Press Agency (SPA), the Saudi economy achieved a growth rate of 8.7 per cent — the highest among the G20 member states — spurred mainly by its production capabilities, which is reflected in the increase in the self-sufficiency rate of the Saudi economy to 81.2 per cent, and the increase in the investment rate (the invested percentage of output) to 27.3 per cent. Such performance led to increased confidence in the national economy and the Saudi riyal as a store of value by increasing the ratio of local currency deposits to total savings deposits from 66.5 per cent in 2021 to 67.7 per cent in 2022.
The report indicated that the Saudi private sector will continue its strong role and performance thanks to its status as an effective partner in the comprehensive development process and in achieving the goals of the ambitious Vision 2030. The private sector's contributions to GDP increased to SAR 1.634 trillion, or 41 per cent of GDP, with a growth rate of 5.3 per cent.
The report said non-governmental investments increased to SAR 907.5 billion, with a growth rate of 32.6 per cent, to an 87.3 per cent contribution to the total fixed investments. The number of workers in the private sector has increased from 8.084 million in 2021 to 9.422 million in 2022, with a growth rate of 16.6 per cent, according to the report.
The report highlighted the success of the Kingdom's policies regarding diversifying the economic base and supporting Saudi exports to global markets. Exports of goods and services increased by 54.4 per cent, and the export capacity of the Saudi economy increased from 33 per cent to 39.3 per cent of the GDP. The value of exports of goods and services rose to 171.9 per cent of the value of imports of goods and services in 2022, up from 134.5 per cent the previous year.
The value of non-oil exports reached SAR 315.7 billion, with a growth rate of 13.7 per cent, accounting for 20.5 per cent of commodity exports, and reaching 178 countries around the world.
The report expected that the Saudi economy and the private sector to continue their strong performance, citing various economic indicators, government support packages, and huge projects being implemented in various regions across the Kingdom.