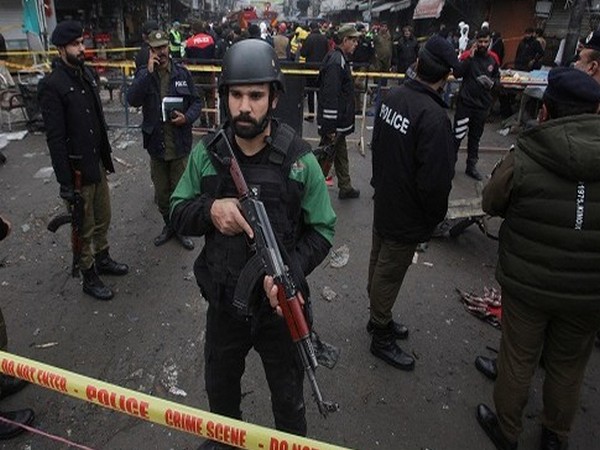 Islamabad [Turkey], March 18: In a brief to the Election Commission of Pakistan (ECP), the Khyber Pakhtunkhwa (KP) chief secretary and inspector general of police has said that they cannot guarantee peace amid a surge in terrorism in the region, Geo News reported.
The briefing was given by the inspector general to the Chief Election Commissioner (CEC) Sikandar Sultan Raja on Friday, during the upcoming elections as a result of the pathetic law and order situation in KP, and the economic crunch.
The police chief estimated that the province witnessed 495 terror attacks in total in 2022, while there have already been 118 occurrences this year that have resulted in 100 fatalities and 275 injuries.
Concerns about the region's security situation have grown significantly as a result of the uptick in terrorist activity.
He claimed that North Waziristan, Lakki Marwat, Bannu, Tank, and Dera Ismail Khan were among the southern regions where the state of law and order was insufficient for elections.
He added that it was also difficult to organise elections in the newly combined districts of the former Federally Administered Tribal Areas (Fata).
Imdadullah Bosal, the chief secretary of KP, stated that the provincial government was dealing with a serious financial shortfall of PKR 19 billion and that an extra PKR 1.6 billion would be needed to hold provincial assembly elections, Geo News reported.
Bosal further stated that these expenses would be in addition to any expenditures incurred by the Pakistan poll body on the elections.
The ECP then emphasised that it was a constitutional and legal requirement to organse fair elections on time.
The electoral board acknowledged the difficulties the province government was having but emphasised the necessity of upholding its constitutional duty to provide free and fair elections.
The incidents of a surge in terrorist activities across the country, especially in Khyber Pakhtunkhwa and Balochistan have come to the fore since the TTP ended its ceasefire with the government in November last year.
According to statistics released by the Pakistan Institute for Conflict and Security Studies, an Islamabad-based think tank, January 2023 remained one of the deadliest months since July 2018, as 134 people lost their lives and 254 received injuries in at least 44 terrorist attacks across the country during the month.