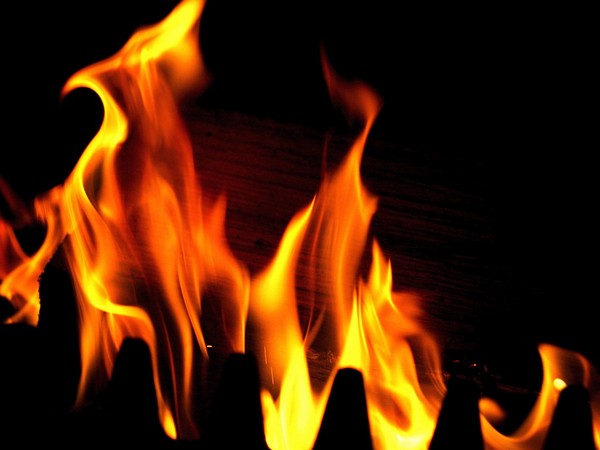 Khyber Pakhtunkhwa [Pakistan], March 18: Ten members of a family, including a woman, her mother-in-law, five daughters and three sons died in a house fire in the Pattan area of Lower Kohistan.
District Kohistan, also called Abasin Kohistan or Indus Kohistan, is an administrative district within Pakistan's Khyber Pakhtunkhwa province.
The fire, which had reportedly broken out from a lantern, ripped through the multi-room wooden house of Mohammad Nawab and the adjacent cattle pen at about 4 am on Friday, according to The News International.
Locals who rushed to the spot retrieved the buried family members and shifted them to a nearby hospital where the doctors pronounced all of them dead.
"The locals reached the spot and retrieved the buried people from the rubble after making hectic efforts and shifted them to the health facility," Razzaq Raja, an eyewitness told reporters.
According to police, the wife of Mohammad Nawab, Chabber Bibi, his mother Zahida Bibi, and five daughters – Lili Nawab, 20, Samrian Bibi, 18, Samina Bibi, 16, Bibi Sano, 12, Alina Bibi, 19, and three sons – Munir Nawab, 5, Mujeeb Nawab, 9, and Aziz Nawab, 2, were burnt to death. They said the fire also killed several cattle, The News International reported.
Following the incident, the enraged family members and locals blocked the Karakoram Highway to traffic for many hours, demanding punitive action against Rescue 112 for not reaching the spot timely.
Angry family members and locals later placed the bodies at the KKH and blocked it to all sorts of traffic for many hours.
They dispersed peacefully after Deputy Commissioner Mohammad Rafique talked to them and announced PKR 5 million as compensation for the bereaved family, as per The News International.
Caretaker Chief Minister Muhammad Azam Khan expressed profound grief over the tragic incident. The chief minister directed the local administration to provide the best possible treatment facilities to the injured in the incident.