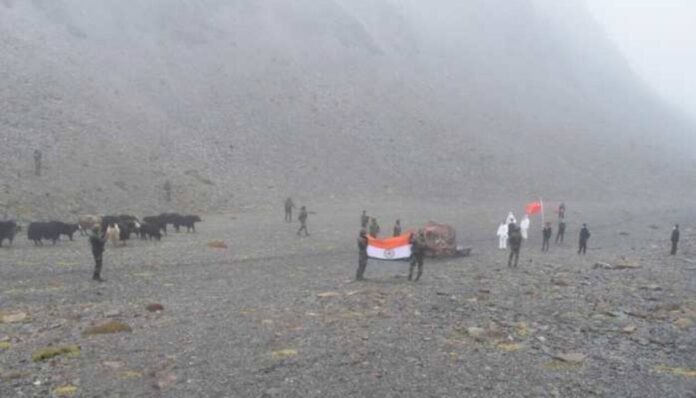 JULY: Less than a month after the historic visit of Prime Minister Narendra Modi to the US, a Congressional Senatorial Committee has passed a resolution recognising Arunachal Pradesh as an integral part of India. The resolution was introduced by Senators Jeff Merkley, Bill Hagerty, Tim Kaine and Chris Van Hollen on Thursday.
The resolution reaffirms that the United States recognises the McMahon Line as the international boundary between the People's Republic of China and the Indian state of Arunachal Pradesh. It pushes back against Chinese claims that large portions of Arunachal Pradesh are PRC territory, which is a part of the PRC's increasingly aggressive and expansionist policies, a media statement said.
The resolution will go to the Senate floor for a full vote. "America's values supporting freedom and a rules-based order must be at the center of all of our actions and relationships around the world — especially as the PRC government pushes an alternative vision," said Senator Merkley, who serves as the Co-Chair of the Congressional Executive Commission on China.
"Committee passage of this resolution affirms that the United States views the Indian state of Arunachal Pradesh as part of the Republic of India — not the People's Republic of China — and commits the US to deepen support and assistance to the region, alongside like-minded international partners," he said.
Hagerty said at a time when China continues to pose grave and gathering threats to the free and open Indo-Pacific, it's critical for the United States to stand shoulder-to-shoulder with its strategic partners in the region — especially India and other Quad countries — and push back against the CCP's broader strategy of territorial aggrandizement that it has pursued in the South and East China Seas, the Himalayas, and the southern Pacific.
"As tensions between India and China escalate over their shared border, the United States must stand strong in our defense of democracy by supporting a free and open Indo-Pacific," said Senator Cornyn.
"This resolution would reaffirm that the US recognises the Indian state of Arunachal Pradesh as part of the Republic of India, and I urge my colleagues to pass it without delay," he added.