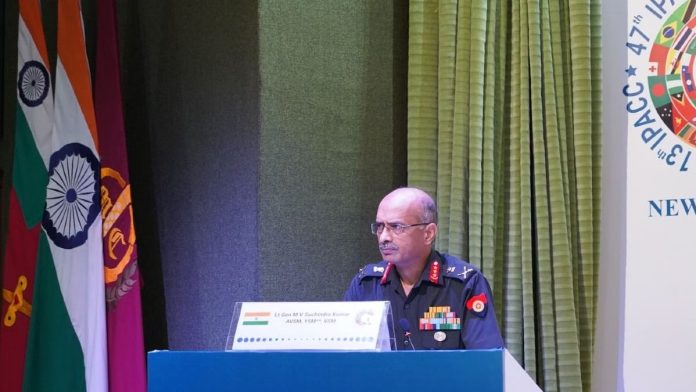 New Delhi: China won't be the focus of the Indo-Pacific Armies Chiefs Conference (IPACC) to be hosted by India next week in Delhi, the Indian Army said Wednesday.
Asked if the event is aimed at discussing the tensions in the Taiwan Strait, Maj. Gen. Abhinaya Rai, Additional Director General (Strategic Planning), said it would not be discussed as a "focal point".
Addressing a media interaction on the IPACC conference, he added that this was India's take even when it came to Quad, a strategic security grouping with US, India, Japan and Australia as member states. 
The focus of the conference, Maj. Gen. Rai said, would be on "collaboration".
The Quad, an alliance focused on Indo-Pacific, has repeatedly clarified that it is not an "anti-China" grouping, while China claims to the contrary.
Taiwan, separated from mainland China by the Taiwan Strait — which connects the South China Sea to the East China Sea — is a contentious issue between China and the US.
China considers Taiwan a breakaway province while Taipei describes itself as a sovereign state. While the US officially supports the one-China policy and doesn't recognise Taiwan as an independent state, it opposes "any unilateral changes to the status quo from either side" and has vowed to offer military support to Taipei in the face of aggression from China.
A report on the US Department of Defense website said Tuesday that Washington is strengthening deterrence across the Taiwan Strait in order to deter China from "bellicose activities toward Taiwan".
The IPACC will be held alongside the Indo-Pacific Armies Management Seminar (IPAMS) and Senior Enlisted Leadership Forum, and the Army held a curtain-raiser event for all three Wednesday.
The theme for the two-day event, to be held on 25 and 26 September, is 'Together for Peace: Sustaining Peace and Stability in the Indo-Pacific Region'.
This is the 13th edition of IPACC, a biennial event organised by the US Army since 1999. India started participating in 2011.
IPAMS, meanwhile, was started in 1978, and this is the 47th edition. India joined in 2019.
Around 30 nations will participate in both IPACC and IPAMS.
The three conferences "seek to build trust, understanding and cooperation among land forces in the region, and promote a free and open Indo-Pacific", the Army said at the curtain-raiser.
The agenda of the conferences mainly focuses on cooperation and interoperability, humanitarian assistance and crisis response, military diplomacy and sustaining peace and stability.