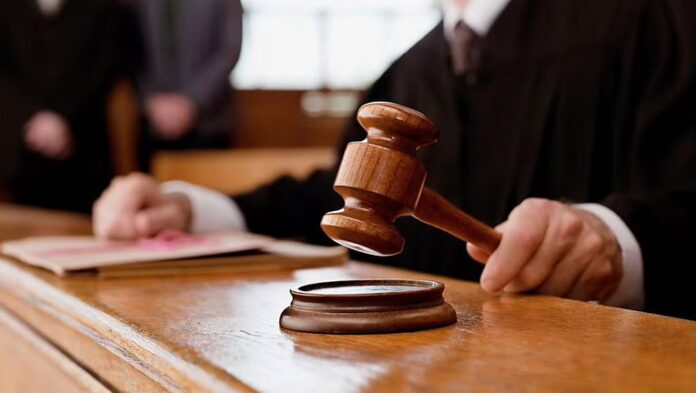 Islamabad [Pakistan], April 4: The Supreme Court of Pakistan on Tuesday declared the Election Commission of Pakistan's (ECP) decision on delaying polls in Punjab "null and void," The Express Tribune reported, adding that the three-member bench hearing the Pakistan Tehreek-e-Insaf (PTI) petition challenging the delay in Punjab polls announced the decision.
Pakistan's Ministry of Defence on Tuesday presented its report to the Supreme Court (SC) through Attorney General of Pakistan (AGP) Mansoor Awan detailing the availability of security personnel for election duties. The Supreme Court after analysing the report announced its verdict and reinstated the previous schedule of April 30.
The bench hearing the petition was headed by Chief Justice of Pakistan (CJP), Umar Ata Bandial, and included Justice Munib Akhtar and Justice Ijazul Ahsan, as per the news report. The hearings in the petition filed by PTI witnessed high drama after two judges of the original five-member bench – Justice Jamal Khan Mandokhail and Justice Aminuddin Khan recused themselves from hearing the case.
Following the decision of two judges, the Chief Justice formed a bench comprising himself, Justice Ahsan and Justice Akhtar to proceed with the PTI's petition. Earlier, the Pakistan government had submitted a statement through Attorney General for Pakistan Mansoor Awan. The Pakistan government had requested that a full court should be constituted to hear the case, as per the news report.
On April 3, Law Minister Azam Nazeer Tarar said the government will not accept if the apex court announces its verdict on a sensitive and important issue in haste. He said that the whole nation was waiting for the top court's decision and added that any hasty decision on a sensitive issue will be rejected.
Recently, the Election Commission of Pakistan postponed the elections in Punjab till October 8. The elections were earlier scheduled to be held on April 30, ARY News reported.
According to details, the ECP withdrew the Punjab Election Program notification issued on March 8 and decided to postpone the Punjab election and announced October 8 as the new date for elections in Punjab, reported ARY News.
The ECP spokesperson said that Pakistan President Arif Alvi has also been informed about the postponement of elections in Punjab, adding that the new election schedule will be released soon. The spokesperson added that the elections were postponed under Article 218(3) and Sections 58 and 8C of the Election Act, 2017.