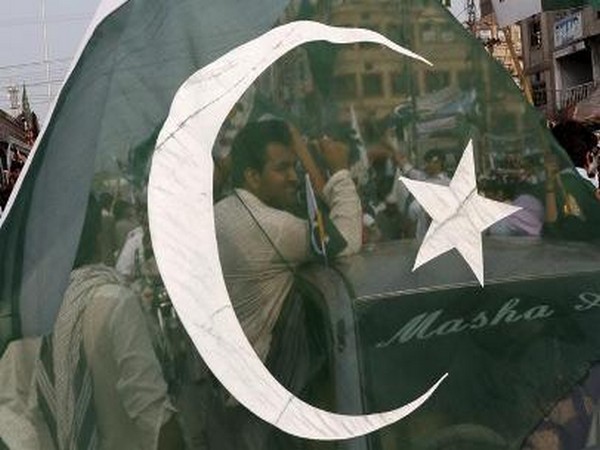 Islamabad [Pakistan], April 25: Poverty in Pakistan and inflation in these months have made life extremely difficult for poor people, Pak vernacular media reported.
The majority of Pakistanis are living below the poverty line and 80 per cent of unskilled labourers are not getting a salary of (PKR) 25,000 minimum announced ten months ago.
Director of the Pakistan Institute of Labour Education and Research (PILER), Ummat Ali, told Express Daily that inflation in these months has made life challenging for people who are poor.
He said that considering the inflation rate and increasing prices, the government should make minimum wages of (PKR) 50,000 per month. With reference to the World Bank's Report, Ummat Ali added that more than 83 per cent of households are earning less than USD 2, but the government did not take any action on the World Bank report, according to Express Daily.
On the other hand, trade unions also failed to grab any benefits as most of the labourers were unregistered. Whoever raises a voice against the management is expelled as most of them do not have any proper appointment documents and they cannot be given any legal help.
As per different reports, more than 5 million have gone jobless in the past few months and the situation is worse in rural areas where women also work in fields all day but are not able to earn more than USD 2.
The level of inflation in Pakistan in March was 35.4 per cent, which had a major impact on purchasing power.
While the Punjab government recently announced an increase in the minimum wage to (PKR) 32,000 a month, Ali said there is no mechanism to ensure the implementation of the government order or to check which industrial and commercial houses are paying their employees what.
He predicted that each worker should receive at least (PKR)50,000 per month to cover the costs of necessities including food, clean drinking water, education, and healthcare.
Ali continued by saying that the ongoing economic crisis has caused a rise in unemployment in Pakistan, with estimates putting the number of jobless at five million.
In Pakistan, the rising rate of unemployment and denial of basic rights is now causing people to become violent, and there is also a surge in the rise of street crime and theft.
Moreover, the lack of minimum wages in Pakistan has led to poor living conditions for the majority of workers.
Amid escalating economic hardships, people are literally at pains to bear the brunt of frequent hikes in petrol and power tariffs and inflation on the whole.