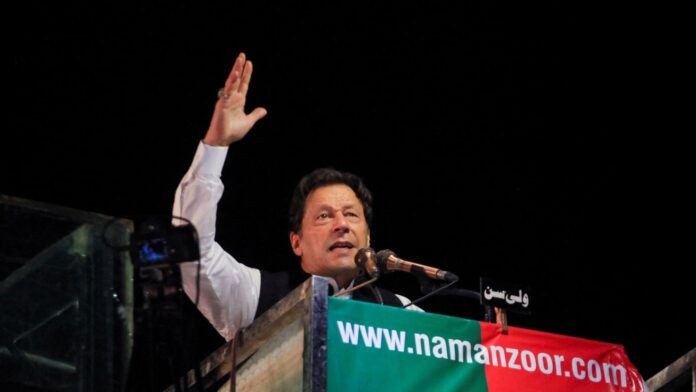 Imran Khan's party carried out 'suicide attacks' against Pak: ex-PM
In the midst of growing trouble for former Pakistan prime minister Imran Khan, the ruling Pakistan Muslim League-Nawaz (PML-N) government in the country has held him accountable for breaching the International Monetary Fund (IMF) deal. PML-N leader Shahid Khaqan Abbasi, also the country's former prime minister, labelled Imran Khan's faulty decisions as "suicide bombings" on Pakistan.
"Pakistan Tehreek-e-Insaf (PTI) carried out suicide bombings throughout the country. The decisions they made in the last month, as well as the manner in which they breached the IMF deal and the savagery with which they did so, were acts of suicide attacks against the country," the PML-N tweeted late Monday with a video of Abbasi Abbasi added that Imran Khan had broken promises towards Pakistan as he plunged the country into a crisis due to his corrupt practices.
He accused the former PTI government of destroying the energy sector of the country. Abbasi also blamed Imran Khan's government for its incompetence and neglect in the energy sector.
Imran Khan was ousted from the prime minister's post in April through a no-confidence vote. The cricketer-turned-politician alleged that there was a foreign conspiracy – plotted in the United States – to overthrow his government with the help of the opposition parties and he has renewed this allegation time and again. Last week, Khan warned that Pakistan would descend into a civil war if fresh elections are not announced.
Meanwhile, a PTI lawmaker Attaullah threatened the Pakistani government to carry out a suicide attack if even a "single hair strand" of Imran Khan's head was harmed. "If a single hair on Imran Khan's head is harmed, then those running the country be warned: Neither you nor your children will remain. I will be the first to carry out a suicide attack on you, I will not let you go. In the same way, thousands of workers are ready," Attaullah said in a video uploaded on Twitter on Monday.
His warning came as there have been rumours of a plot being orchestrated to assassinate Imran Khan.