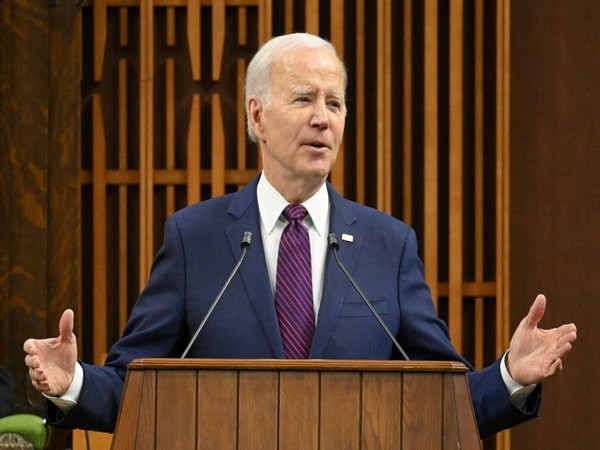 Washington [US], April 25: US President Joe Biden will be running for re-election as the President of the United States.
Biden on Tuesday formally announced that he seeks a second term as the US President. This sets up the possibility of a rematch with Donald Trump.
"Every generation has a moment where they have had to stand up for democracy. To stand up for their fundamental freedoms. I believe this is ours," Biden tweeted on Tuesday.
"That's why I'm running for re-election as President of the United States. Join us. Let's finish the job," the president further tweeted.
The US President on Tuesday launched his campaign for President: Let's Finish the Job.
Biden is the oldest US president in history.
Meanwhile, as the 2024 US Presidential elections are inching closer, Conservative talk radio host Larry Elder has declared his candidature for the Republican presidential ticket.
"America is in decline, but this decline is not inevitable," Larry Elder tweeted on Thursday.
"We can enter a new American Golden Age, but we must choose a leader who can bring us there. That's why I'm running for President," the tweet read further, as Elder announced his candidacy.
Elder joins a burgeoning Republican field headed by former president Donald Trump, which also includes software entrepreneur Vivek Ramaswamy, former Arkansas governor Asa Hutchinson, and former UN ambassador Nikki Haley, reported The Washington Post.
Last week, Senator Tim Scott (R-S.C.) announced the formation of an exploratory committee; other potential candidates include Governor Ron DeSantis (R) of Florida and ex-Vice President Mike Pence.
On the website for his nascent presidential campaign, Elder highlighted, among other priorities, the need to combat crime, promote racial peace, address inflation, enhance the economy, and secure the border.