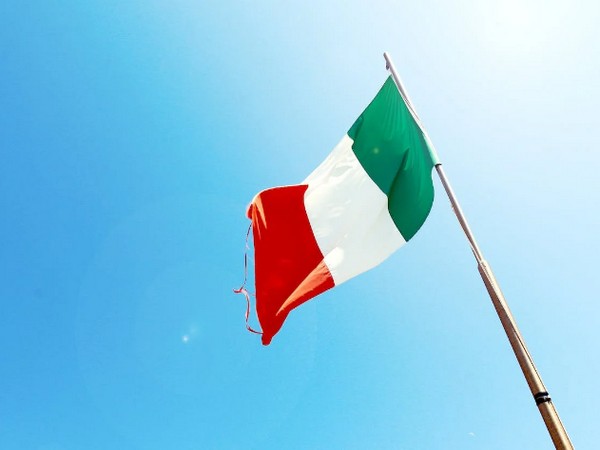 Rome [Italy], March 30: Italian government has activated the Italian Anti-Mafia Commission to probe and clean up the Chinese Communist infiltration in Italian society and collusion with officials and gangsters to manipulate illegal activities articulated by Chinese gangsters, Inside Over reported.
The commission is also carrying out an investigation regarding China's overseas police stations, Chinese truck cases, and underground banks. The Florence court has arrested two Chinese people involved in illegal money launching, Inside Over reported citing Italian news magazine Le Formiche's report of March 16.
Furthermore, 13 people have been listed as suspects. The case involved a secretive Chinese bank with branches in Rome, Florence, Prato and other regions that transferred billions of euros to China. Italian investigators have called the bank a "Chinese underground bank," according to Inside Over.
As per the news report, the "bank" gives a hidden remittance service and charges 2.5 per cent of the transfer amount as a commission. There are mainly two ways to transfer money, which include small amounts of transfers from one or more credit cards to an account through apps like WeChat or Alipay.
Larger amounts are prepaid to the "underground bank" designated by the customer through the account and bank card opened in China, as per the news report. The cash is then withdrawn at the branches of the underground bank in Florence and Prato and then transferred to other Chinese to be shipped back to China in other ways.
The Italian police found that Prato has become a "stronghold for illegal infiltration by the Chinese underworld." China has created 54 police stations around the world by September 2021 and added 48 "overseas police and overseas Chinese service stations," Inside Over reported citing a survey published by the Spanish human rights group Safeguard Defenders in December 2022.
In name, these have been set up to assist the Chinese overseas Chinese in administrative affairs. China uses the bilateral security agreement signed with the host country to build a "police station" to monitor Chinese overseas Chinese and wait for opportunities to repatriate dissidents.
Giuseppe Morabito, Director of the NATO Defence Academy Foundation (NDCF) has said that Italy has the most overseas police bases created by the CCP, Inside Over reported citing L'Espresso. Presently, Rome, Milan, Venice, Florence, Sicily, and Prato have so-called "service stations" by the CCP's overseas police.
Citing the RFI report in 2022, the news report said that Italian Interior Minister Matteo Piantedosi said that sanctions against the CCP's illegal actions in Italy would not be ruled out.