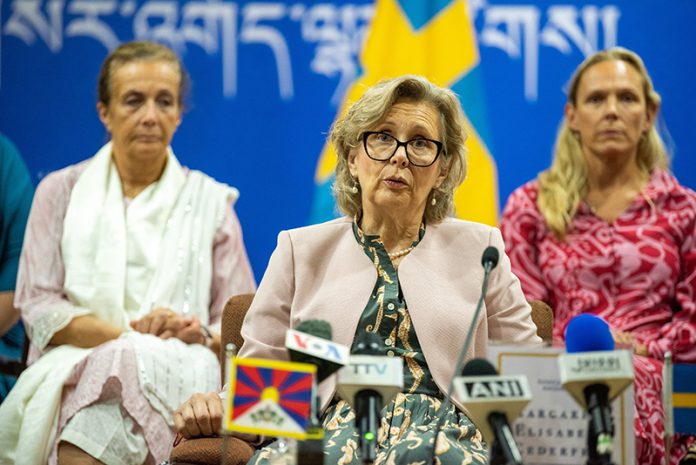 A Swedish Partmaient delegation, which is led by MP Margareta Elisabeth Cederfelt, on Monday visited the Tibetan Parliament-in-Exile and discussed issues related to Tibet with the members in Dharamshala.
Speaker Khenpo Sonam Tenphel along with members of the Standing Committee and members of the Rules and Regulation Review Committee had a very productive meeting discussing the issue of Tibet with the Swedish delegation, reported the Central Tibetan Administration website.
The delegates were taken on a tour of the Parliament Hall and were briefed on the functioning, composition, and structure of the Tibetan Parliament-in-Exile by the Speaker.
Addressing the meeting, the Speaker introduced each member of the Standing Committee and the Rules and Regulation Committee and their roles in their respective committees, reports the CTA website.
MP Margareta Elisabeth Cederfelt on behalf of the delegation thanked the Tibetan parliament for receiving them and gave a brief account of the delegation's visit to Dharamshala including their audience with His Holiness the Dalai Lama, meeting with the Sikyong, and others.
The delegation visited Dharmashala to attend the 63rd anniversary of the Tibetan Democracy Day.
The delegation also expressed its support for the people of Tibet.