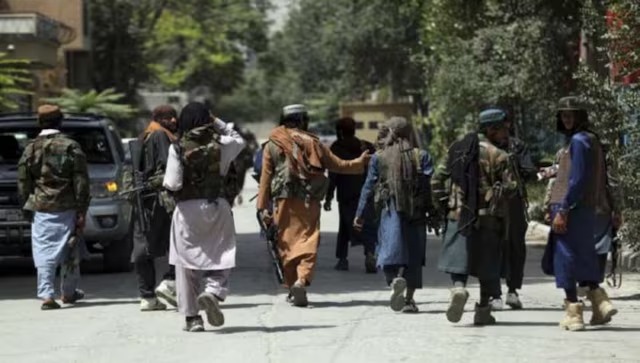 Kabul: Taliban has shut down shops that were accepting Pakistani rupees as the mode of payment in Uruzgan province, reported Tolo News.
Officials of the committee for Afghani Promotion said that the usage of foreign currency has been banned in this province and will deal legally with violators.
"We will keep this process going until people in this province use afghanis completely," said Yosif, a member of the committee for Afghani Promotion.
Uruzgan has used Pakistani rupees for many years, but recent efforts to popularize Afghan currency have increased.
Meanwhile, some residents in the province welcomed the decision and called for the lack of Afghan banknotes in the markets to be addressed.
"People come to our shop and use rupees for their daily shopping, if we ask for Afghani they go to another shop," said Ihsanullah, a shopkeeper.
"People even don't know the afghani, they don't know the difference between 20 afghani and 100 Afghani," said Rahmatullah, a shopkeeper, reported Tolo News.
"We call on the government to not force people into this, and they will know our national Identity slowly," said Sher Mohammad, another resident.
Earlier in October 2022, the Taliban banned the use of Pakistani Rupees in Afghanistan.
It said the Taliban Intelligence Agency declared that the use of Pakistani Rupees in financial transactions in Afghanistan has been "completely banned."
This order was conveyed by the Taliban agency's anti-money laundering branch to the money exchange association.
According to this order, all financial transactions, including but not limited to transfers, trade, and currency exchange, are disallowed.
The report said money exchange dealers are banned from conducting transactions totalling more than 500,000 Rupees.
If more than the specified amount is discovered, the dealers could face legal action.
The Khaama report said this move comes at a time when some locals and traders in Afghanistan use Pakistani Rupees for everyday spending and food purchases.
Since the Taliban seized power in August last year, the relationship between the two sides has soured for several reasons, including increasing border clashes and the re-emergence of outlawed Tehrik-i-Taliban Pakistan (TTP) in Pakistan.