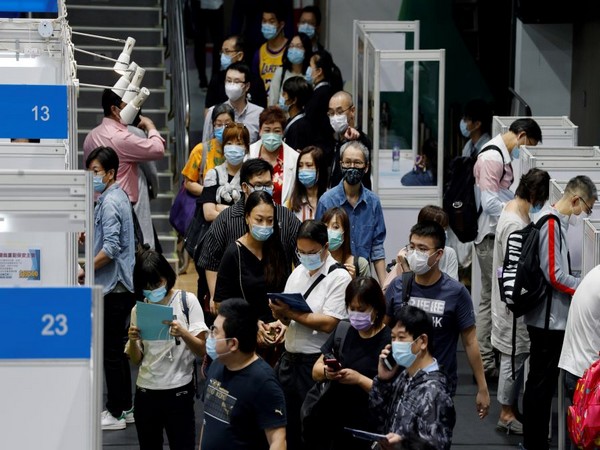 Beijing [China], April 25: China is heading towards social instability as unemployment rises to a historical level.
The youth unemployment rate is approaching historical highs, coupled with various challenges such as debt risks and slowing global growth, indicating that China's economic outlook is still uncertain after the devastating effects of the zero-Covid policy.
Apart from an uneven recovery, persistent youth unemployment is a concern, especially as a record 11.58 million students have graduated from universities and colleges this year, reported Geo-politik.
Unemployment among Chinese urban residents aged 16 to 24 rose sharply to 19.6 per cent in March from 18.1 per cent in February, close to the record high set last July when it reached 19.9 per cent, according to the Bureau of Statistics.
Slower manufacturing and a weak IT sector may be two forces behind persistent youth unemployment.
However, concerns about social mobility are now driving some Chinese youth to push back against societal expectations about careers and family.
A case in point is "lying flat" movement that advocates doing the bare minimum to get by rather than working hard for a long-term reward that is not guaranteed.
Some young Chinese are purposefully living paycheck-to-paycheck, calling themselves the "moonlight clan" – participants now buy luxuries like an overseas trip to compensate for longer-term disappointment.
Analysts believe that unsustainable youth unemployment could become a threat to social stability.
Moreover, domestic sales are slowing, and rising tensions between the US and China are prompting international electronics brands such as Apple to reduce "Made in China" and move production outside China.
It makes China's technology manufacturing industry face competition from India, Vietnam, and Thailand.
The US government's move to curb China's semiconductor industry has also hit the Communist Party's technological ambitions as Chinese manufacturers have been denied access to cutting-edge technology to make the most advanced silicon chips.