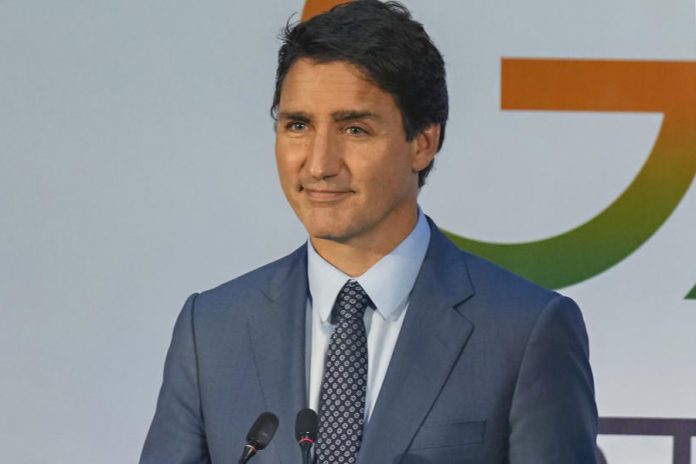 Terming Canadian Prime Minister Justin Trudeau's allegations about India's involvement in the killing of a Sikh separatist leader as "very serious", a top US official has said that Washington supports Ottawa's efforts to investigate the matter and encourages New Delhi to cooperate.
"I'm going to protect diplomatic conversations and I'll leave it at that. Certainly the President is mindful of these serious allegations, and they are very serious. And we support Canada's efforts to investigate this," US National Security Council (NSC) Coordinator for Strategic Communications John Kirby said.
"We believe a fully transparent comprehensive investigation is the right approach so that we can all know exactly what happened and of course, we encourage India to cooperate with that," Kirby said.
Kirby was responding to a question on Trudeau's allegations about the involvement of "agents of the Indian government" in the killing of Hardeep Singh Nijjar, 45, the chief of the banned Khalistan Tiger Force (KTF).
Nijjar was one of India's most-wanted terrorists who carried a cash reward of Rs 10 lakh on his head and was shot dead by two unidentified gunmen outside a gurdwara in Surrey in the western Canadian province of British Columbia on June 18.
Kirby was asked about Trudeau raising the matter with President Joe Biden privately before going public and what information the Canadian leader shared with the US President about the matter.
"I'm going to be careful about what I say here to preserve the sanctity of this investigation and leave it for Canada to talk about the underpinning information, what more they're trying to learn. We want to respect that process and it's their investigation," Kirby added.
When further asked about what repercussions there will be due to the allegations, Kirby said, "let's not get ahead of where we are. There's an active investigation. We think it needs to be fully transparent, comprehensive. We know that Canadians will work to that end".
"Again, we urge India to cooperate with that investigation so that the facts can take investigators where they go and then once we have all that facts, and we have conclusions that we can draw from that, then you can start to look at recommendations or behaviours you might want to pursue." In an interview to CBS News, Kirby said that "these allegations are serious and we know that the Canadians are investigating it. We certainly don't want to get ahead of that investigation".
"We urge India to cooperate in that investigation as well. This is the kind of an attack here that obviously we all want to know is handled in a transparent, thorough way. And that the Canadian people can get answers to this. So we're going stay in touch with our partners, both countries, and again we want to see the investigation be able to proceed unhindered and let the facts take it where it may," Kirby added.