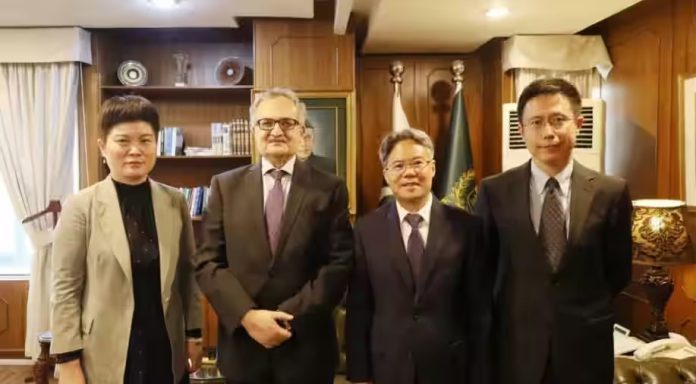 Jiang Zaidong, a Chinese diplomat, arrived in Islamabad on Wednesday to assume charge as Beijing's new ambassador to Pakistan. Previously, he was the Ambassador of China in Laos.
The Chinese embassy posted a message on the social media platform X, previously known as Twitter, saying that Jiang Zaidong was warmly welcomed by Pakistani officials and representatives of the embassy.
The post read: "Ambassador Jiang is committed to strengthening China-Pakistan ironclad friendship and all-weather strategic cooperation."
Local reports have mentioned that Jiang's credentials would be presented to President Arif Alvi before formally assuming his responsibilities.
Ambassador Non Rong, the last Chinese Ambassador to Pakistan, was made Assistant Foreign Minister in February 2023. Since then, the Chinese Embassy in Islamabad was being looked after by a Chargé d'Affaires (CdA).
He was nominated as the new ambassador to the South Asian nation in July six months after the post fell went vacant.
Pakistan-based news reports further stated that Khalil Hashmi has been designated as Pakistan's ambassador to China after Moinul Haque retired from service.
Hashmi will assume his new role this month as currently, he has been working as an envoy to the United Nations.
On one side, China's representation in Pakistan, in the form of an ambassador, has become stronger, Beijing has not talked about appointing an ambassador to India even after almost a year. Former envoy Sun Weidong stepped down from the position in October 2022.
Amid souring relations between India and China, the delay in the appointment of an envoy has become evident and called "unusual" by some observers.
Meanwhile, China's chargé d'affaires Ma Jia is holding the post.