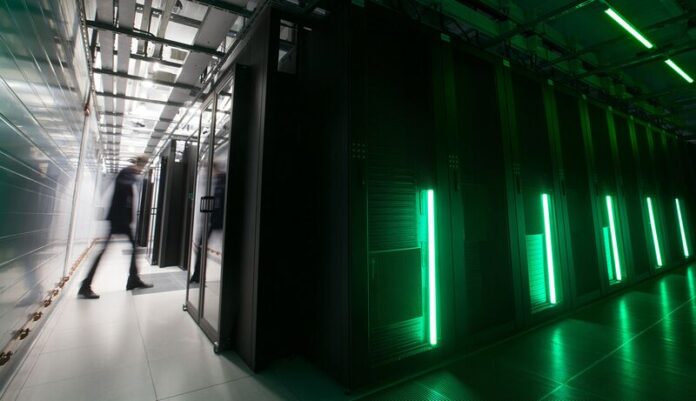 The US is considering restrictions on China's access to computing over the Internet, or the cloud, as part of attempt to limit that country's ability to develop artificial intelligence capabilities, according to a person familiar with the discussions.
The effort is a top priority for the Commerce Department and adds to the Biden administration's attempts to tighten export controls on semiconductors imposed last October. Officials are working to finalize the plan this summer, although important details have yet to be decided, the person said, speaking on condition of anonymity to discuss matters that aren't yet public.
The US is concerned that access to cloud services may provide China's companies and its military with the computing power needed for AI models, bypassing the need to invest in data centers made up of computers and their semiconductor components, many of which are already covered by existing rules, the person said. But the use of cloud computing is harder to track than the export of semiconductors, complicating efforts to regulate it.
Commerce Department's plans to tighten export controls, including on cloud services provided by Amazon.com Inc. and Microsoft Corp. The agency and both companies declined to comment on that report.
The Biden administration is seeking to contain China's development of a technology considered key to the country's geopolitical and economic future.
As part of the plan, Commerce would expand two parameters that set the threshold for the export controls imposed last year, said the person. The proposal aims to further restrict both the performance capability of chips and the ability to string chips together, the person said.
Under the broader Commerce Department proposal, the US would revise export controls to make it harder to sell some chips to China without a license. The move is aimed in part at Nvidia Corp.'s A800 chip, which the US-based company designed after the earlier controls were announced. The product's configuration comes just within those limits.
The US and China are escalating their technological conflict. On Monday, Beijing slapped controls on the export of metals critical to the chip, electric-vehicle and defense industries, showing it has some power to retaliate against moves by the US, Japan and Europe to cut Beijing off from advanced technology.