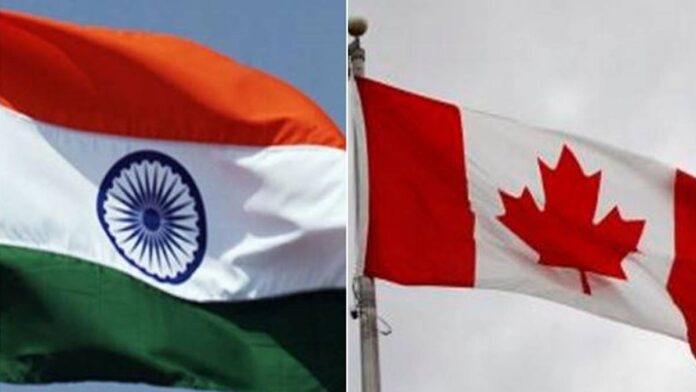 The Invest India Invest Canada event, organised by the Canadian Hindu Chamber of Commerce (CHCC) on June 30, 2023, marked a significant milestone in strengthening bilateral business relations between India and Canada. The event, chaired by Dharmesh Patel and the core committee consisting of Maharshi Jani, Rashmikant Patel, Manisha Srivastava, Kushagr Sharma and Nareshkumar Chavda, brought together delegates from both countries to explore collaborative opportunities and foster economic growth. Over 125 business people and experts in Mining and Agro-import attended the event.
The event began with an address by Chairperson Dharmesh Patel who expressed gratitude to all the attendees. President Nareshkumar Chavda delivered an insightful speech emphasising the importance of bilateral cooperation in driving economic development and innovation in Mining and Agriculture. Apoorva Srivastava, the Consulate General of India, Toronto, delivered an inspiring speech, highlighting the potential for growth and collaboration between the two nations in the areas of Mining and Agriculture.
CEO Rory Dredhart delivered a speech providing valuable insights into the business landscape and investment potential in both India and Canada, highlighting avenues for collaboration and growth.
Lieutenant Preeti Mohan was invited to share her perspectives on the business relationship between India and Canada. Lieutenant Mohan's speech emphasised the mutual benefits and opportunities that can be leveraged through strategic partnerships.
The second half of the program featured panelists including Manisha Gupta (Anchor and expert for CNBC and TV18), Jagdish Patel (expert in the mining sector with decades of experience in multiple countries), Madan Chawla (a Canadian mining businessman and expert with four decades of experience), and Frank Giorno (Editor, Mining magazine). The panel discussion was moderated by Manisha Srivastava, and each panelist gave individual speeches on their respective areas of expertise and future trends in the mining and agro-fields. The panelists engaged in an enriching dialogue, exploring avenues for collaboration and sharing their experiences and expertise.
Life Member Ajay Shah also made a special announcement regarding the initiation of a fully Hindu School that will promote Vedic Sanatan values.
Director Anathan Tharalingham concluded the event with a vote of thanks, expressing gratitude to all the attendees, speakers, and organizers for their valuable contributions in making the Invest India Invest Canada event a resounding success. For more information, the CHCC can be contacted at [email protected] or through the chcconline.ca magazine.