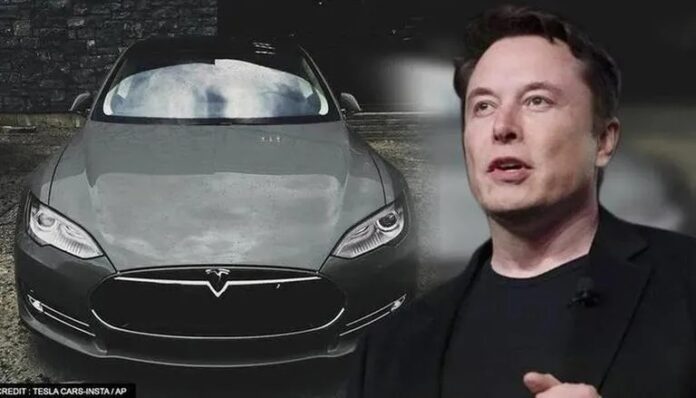 On Friday, an "active attacker" alert was issued at a Tesla Gigafactory in Texas, resulting in police asking the workers to move away from the site. According to ABC's KVUE, the incident took place at Tesla's headquarters in southeast Austin. However, the authorities later clarified that it was a "false" alarm as no shooter was found on the site.
As per the report, the authorities closed off the road just after 5 am with a backups station at the State Highway 130 toll road. After a brief halt, they reopened the exit to get on Tesla Road and the workers were given an "all-clear" to re-enter the showroom.
According to the Travis County Sheriff's Office, the deputies received a 911 call of an "active shooter" at around 4:30 am NBC's Kxan Austin reported. The Austin Travis County EMS said that the medics responded to the scene and were ready to treat the potential pirates after they were notified of the "shots fired." Meanwhile, the workers received an email on the situation at around 5:00 am. "There is an Active Attacker near column location 35Z at the Giga Factory Texas. Please take cover and stand by for further details," the mail obtained by KVUE reads. After a brief halt, TCSO deputies cleared the building after finding nothing inside.
False alarm impacted morning traffic
As per the local news outlet, the early morning traffic was impacted due to the brief blockade. The giga factory is located near Del Valle off State Highway 130 just north of Highway 71. "I was headed towards Pflugerville on 130 and it passes by the Tesla plant and I saw multiple police cars probably more than 20 flying down the highway at very high speed, multiple ambulances and firetrucks going towards the Tesla plant exit," one of the spectators told.
Meanwhile, the Travis County Sheriff told KVUE that the situation is stable now after the authorities have cleared the area. "In the process of clearing the building, not hearing any gunshots, no casualties, nothing to substantiate a shooter at this time," the Sheriff asserted. Footage of the scenes that are circulating online shows a police cordon setup and massive emergency vehicles stationed at the location.