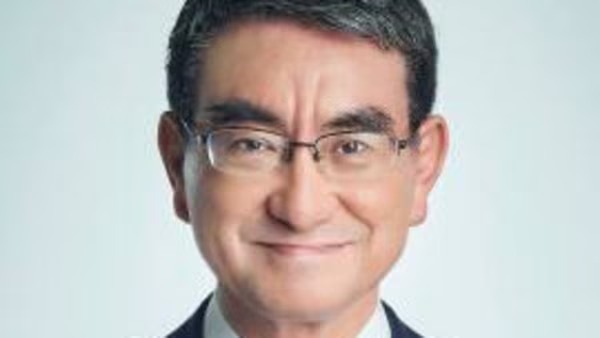 Japan is "seriously" evaluating adopting India's UPI payments system as both governments look at promoting digital cooperation by creating interoperability where the digital payments system could bring ease of cross-border payments.
"Japan and India are trying to promote digital cooperation. We are now seriously thinking about joining the Indian UPI payment system," Japan's minister for digital affairs Kono Taro told.
His comments follow his interview with Mint in March where he hinted that Japan would dispatch a team to India to thoroughly examine the UPI platform. If Japan were to adopt UPI, there would be talks of potentially linking the two countries' systems. He also broached the subject of Japanese-Indian cooperation regarding telecommunication systems security.
In his views, the Japanese minister noted the convenience of the UPI payments system which could be used for cross border payments once it is adopted by other countries such as Singapore or the UAE that have also evinced interest in adopting it as a standard.
"It is a very convenient system of payment. Well, we can increase the interoperability of the payment system between Japan and India or other countries such as Singapore or Thailand or I heard UAE is also joining. So it could be another standard of tele payment cross border tele payment system," Taro said.
He also said that the East Asian country was looking at ways to mutually recognise digital identities, referring to India's digital identity program, which will create the bedrock for interoperability.
"We are contemplating how we can mutually recognize eID for one starting with cooperation so we can increase interoperability," he said.
He added that in the G7 Digital Ministers Meeting which was attended by India's talecom and IT minister Ashwini Vaishnaw last week, the group has agreed to establish a new international framework which is a permanent secretariat on cross-border data flow.
"We are hoping to have Indian government join this international framework," he said.
In response to the minister's statement, Vaishnaw said that the country's Digital India vision had been well received by several global fora. "Almost every global forum, whether G20, SCO or G7, wherever we are presenting PM Modi's Digital India vision, has very good traction. People understand how Modi has democratized digital technology. I thank the Japanese digital minister, he has accepted his very deep and extensive vision of Digital India." Vaishnaw said.