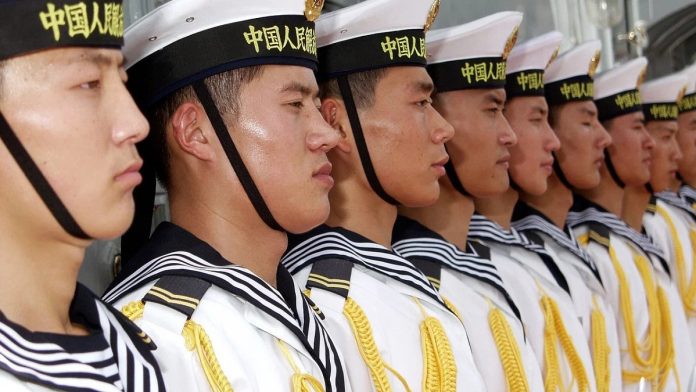 New Delhi: After a shake-up in the People's Liberation Army Rocket Force (PLARF) made news, PLA's Military Court president Cheng Dongfang was removed from his position, barely after eight months in office.
Cheng was removed after the Standing Committee of the National People's Congress (NPC) voted on a group of changes in military leadership. The NPC notified the changes through a statement, which did not elaborate on the reasons for Cheng's removal.
Before being elevated as the head of China's top military court, Cheng, a rear admiral in the PLA Navy, served as the PLA's military procuratorate in 2021. He was appointed president of the military court in December 2022 after being elected a member of the Central Commission for Discipline Inspection during the Communist Party's 20th National Congress.
In August, Chinese President Xi Jinping replaced two generals of the PLARF, a force responsible for handling the country's nuclear and missile arsenal. As per the Chinese media, PLARF chief Gen. Li Yuchao and his deputy Gen. Liu Guangbin were replaced.
A media report stated that the two sacked generals were not seen in public for months.
Moving away from tradition, China appointed a naval officer and an air force officer for the job. Former deputy Chinese navy chief Wang Houbin and party central committee member Xu Xishen were appointed for the job.
For decades, commanders were selected from within the rocket force. It is a specialised and highly-technical service, responsible for monitoring the country's land-based nuclear weapons and missile arsenal.
This comes after Chinese Premier Xi Jinping at an event by the political bureau of the CPC central committee, stressed on the importance of facilitating "the high-quality development of the armed forces through high-level governance, so as to provide a strong guarantee for the PLA to achieve the goals for the centenary of its founding".
Last year, Xi warned at a study session that the Chinese military should be led by "reliable people" loyal to the ruling Communist Party to ensure its "absolute leadership" over the world's largest armed force.
Recent reports stated that the defence ministry vowed that its drive against corruption within the military "will never stop". China's defence ministry spokesperson Wu Qian was quoted as saying that the fight against corruption had achieved overwhelming success and had been comprehensively consolidated.
"The Chinese military always adheres to the rule of law, comprehensively and strictly runs the army, and has zero tolerance for corruption and malpractice," Wu said last Thursday.
As long as the soil and conditions for corruption existed, he said, China's fight against corruption would not come to a standstill.