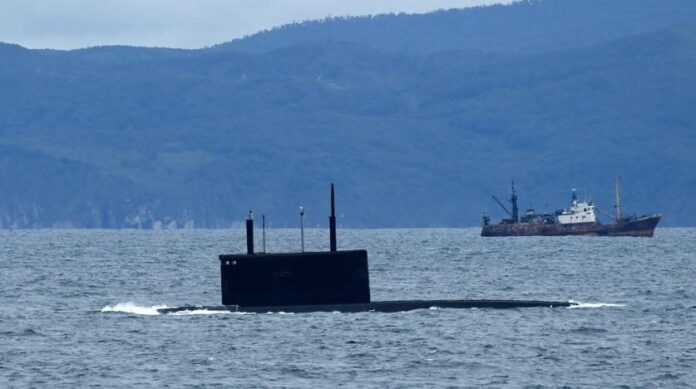 Russia plans to complete in early 2024 the construction of its coastal infrastructure in the Pacific Ocean for basing nuclear submarines that will carry the Poseidon nuclear capable super torpedoes, TASS news agency reported on Monday.
Russia said in January that it had produced the first set of the Poseidon torpedoes, four years after President Vladimir Putin announced the fundamentally new type of strategic nuclear weapon, confirming it would have its own nuclear power supply.
There are few confirmed details about the Poseidon in the public domain, but it is essentially a cross between a torpedo and a drone which can be launched from a nuclear submarine.
The torpedoes are being developed for deployment on the Belgorod and Khabarovsk nuclear submarines, TASS reported.
"Work on the construction of coastal infrastructure facilities for basing two special submarines in Kamchatka is planned to be completed early next year," agencies cited an unidentified defence source as saying.
Russia Pacific Fleet's ballistic nuclear missile submarine base is located on the southeastern coast of the Kamchatka Peninsula, in the Russian Far East.
The Pacific Ocean and the Sea of Okhotsk make up the Kamchatka Peninsula's eastern and western coastlines.
The source told the TASS state agency that a new division is being formed as part of the Submarine Forces of the Pacific Fleet, which will include not only Belgorod and Khabarovsk but also other submarines.
The new special-purpose submarines will participate in solving the tasks "of strategic deterrence", the source said.
Russia's major upgrade of the nuclear base comes amid rising U.S.-China tensions over influence in the Western Pacific.
Russia's President Vladimir Putin said on Sunday that Moscow is not creating a military alliance with Beijing, but both he and Chinese leader Xi Jinping pledged closer ties, including in the military sphere, during their meeting last week.