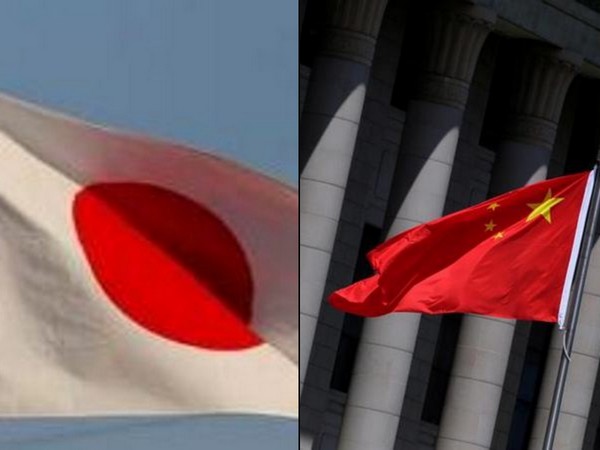 Beijing [China], April 25: An ex-senior editor at a major Chinese daily affiliated with the ruling Communist Party was indicted in March for allegedly leaking information to many Japanese diplomats, sources familiar with the matter.
61-year-old Dong Yuyu, former deputy head of the Guangming Daily editorial department, went missing in February last year after meeting with a representative of the Japanese Embassy in Beijing.
According to the sources, a liberal commentator, was detained by the police authorities soon after that meeting on February 21, 2022, and was later arrested. They claimed he was charged with espionage on March 23 but vehemently denied the charge.
China has been harshly prosecuting those purportedly involved in espionage to protect national security amid difficult bilateral relations with Japan.
China detained a top employee of the Japanese pharmaceutical company Astellas Pharma Inc. last month on accusations of spying.
The Chinese government justified its decision to temporarily imprison the Japanese diplomat in Beijing who had met with Dong in February 2022 by claiming that the official was engaging in actions that were "inappropriate" for his position.
At the time, Tokyo asked that Beijing apologise and take steps to prevent a repeat, claiming that the act had plainly violated the Vienna Convention on Diplomatic Relations, which requires the hosting state to prevent any interference with the peace or honour of a diplomatic mission.
The indictment of Dong has drawn the support of more than 60 people, including American journalist Bob Woodward and Tomoko Ako, a professor of China studies at the University of Tokyo, who say he could spend more than ten years in prison for what they consider to be "normal contacts with foreigners."
The former senior editor, who is not a member of the Communist Party, knew many American and Japanese journalists, academics, and diplomats. According to Dong's family, he received fellowships from Harvard University and Keio University and served as a visiting professor at Hokkaido University in Japan.
The current Japanese ambassador to China, Hideo Tarumi, is a longstanding friend of Dong, who was welcomed to his home for a Lunar New Year party in early 2021, the family said.
The letter stated that Dong's legal team has not received any evidence indicating his acceptance of bribes.
A family member said that Dong was used as a "scapegoat" for the deterioration of Sino-Japanese relations and that there was political motivation behind his trial, a report published.
A former top employee of China's official news agency, Xinhua, was given an 18-year prison sentence in 2009 for leaking state secrets to foreign diplomats, including Yuji Miyamoto, the Japanese ambassador to China at the time.
According to sources acquainted with the matter, as cited by Kyodo News, Miyamoto gave the former Xinhua official cash amounting to over USD 30,000.
It is customary in China to keep accusations involving potential threats to national security under wraps and to hold public trials behind closed doors. In most instances, the specifics are not made public until after judgements are finalized.