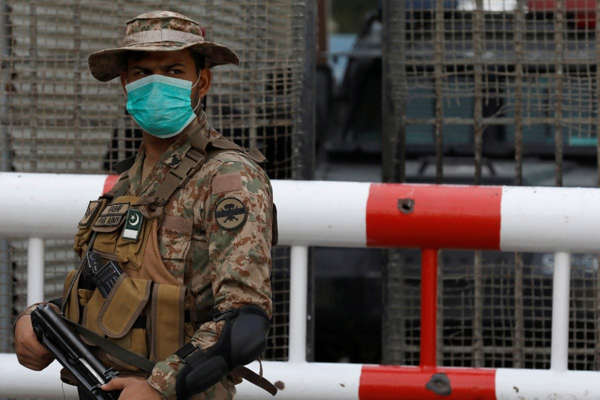 The International Monetary Fund (IMF) told the Pakistan government to increase the interest rates during the recently concluded staff-level visit which urged the government to adopt an aggressive approach to curb inflation.
The IMF also questioned the Shehbaz Sharif-led government on what steps it has taken on their defence budget and if a consensus has been reached to cut down defence spending.
The IMF told the Pakistani delegation that if the government cannot make cuts to defence spending, they should increase the GST rate to 25% on consumer goods for additional revenue.
People familiar with the developments told CNN-News18 that the government will slap 25% General Sales Tax (GST) on dozens of consumer goods to meet IMF's demand as it failed to cut down on defence spending.
The people mentioned above said the international lender told Pakistan to present a repayment plan as well to fulfil the staff level agreement for the next tranche of $1.2 billion.
People from Pakistan's finance ministry told CNN-News18 that the IMF is asking Pakistan to "completely" liberalise the exchange rate. The emergence of grey and black markets has upset the IMF and this remains a thorny issue between both sides.
The people mentioned above said that the Pakistan government took measures like imposing Statutory Regulatory Orders (SROs). The government acquired the powers to impose such orders under the recently approved supplementary Finance Act but these are not considered a good form of imposing taxes.
With an aim of collecting at least PKR7 billion additional revenue in the next four months, the Pakistan Federal Board of Revenue (FBR) has drafted a proposal to increase the GST rate to 25% against hundreds of tariff lines.
The federal cabinet will go through the summary and endorse it. It should be noted that the Pakistan government has increased the standard GST rate from 17% to 18%.
Pakistan's current policy rate is 17% whilst inflation in January stood at 27.6% and the IMF urged the government to raise it to 19%-20% bearing in mind factors like future headline inflation rate and other targets.
The taxation and other measures are being taken by the Pakistan government in order to reach a staff-level agreement with the IMF.