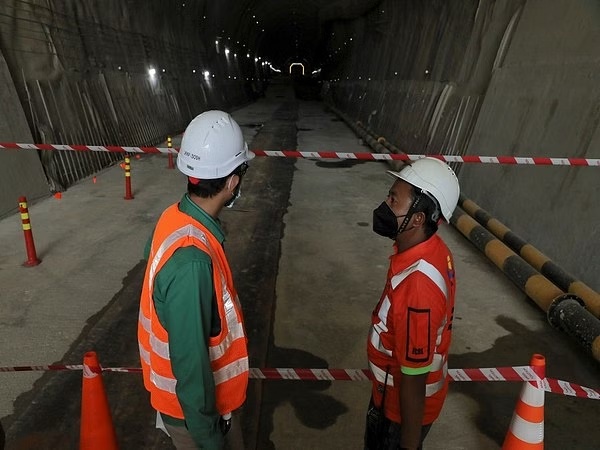 Beijing [China], February 24: China which emerged as the developing world's bank of choice is now transitioning from a generous investor to a tough enforcer as its borrowers fail to pay up, reported Foreign Policy (FP).
China poured hundreds of billions of dollars in loans into global infrastructure projects as part of its sprawling Belt and Road Initiative (BRI).
However, China is now jeopardizing the very goodwill that it tried to build with initiatives such as the BRI.
China has broken a few bones in Sri Lanka, whose financial turmoil allowed Beijing to seize control of a strategic port, and is hassling Pakistan, Zambia, and Suriname for repayment, reported FP.
For two decades, countries "were getting to know China as the kind of benevolent financier of big-ticket infrastructure," said Bradley Parks, the executive director of the AidData research group at William & Mary.
Now, he said, "the developing world is getting to know China in a very new role–and that new role is as the world's largest official debt collector."
China is chasing down unpaid debts, complicating Beijing's broader aspirations of extending its influence and forging new relationships through economic deals.
That tension, experts say, has left Beijing facing an impossible trade-off: Can it collect its money without hurting its image?, reported FP.
"I think China literally has to choose which side it wants to let go. If you want to have your money back, you want to force debt repayment, that basically means you are going to forgo the goodwill," said Zongyuan Zoe Liu, an international political economy expert at the Council on Foreign Relations.
In 2017, China overtook the World Bank and the International Monetary Fund (IMF) to cement its position as the world's biggest creditor, although Beijing has since scaled back its lending.
But many of its borrowers–still reeling from the COVID-19 pandemic and Russia's war in Ukraine, alongside Beijing's lending practices–are now battling to pull their economies back from the brink, reported FP.
Around 60 per cent of China's overseas loans went to financially distressed countries in 2022, compared with just 5 per cent in 2010, according to Parks.
Unable to pay China back, some cash-strapped governments are pushing for debt relief, forgiveness, or restructuring. That has put Beijing in a bind.
Take Zambia, which defaulted on some USD 17 billion of debt in 2020 and counts China as its largest bilateral creditor.
Over the years, once rosy relations between the two countries have soured as Beijing and Lusaka struggled to hammer out a debt relief deal as part of the G-20 Common Framework.
Sri Lanka, another borrower that has been buckling under the weight of its ballooning debt, Beijing has granted Colombo a two-year debt moratorium.
But it has not provided the required financing assurances for the IMF to step in, effectively blocking the institution from offering rescue loans to the country.