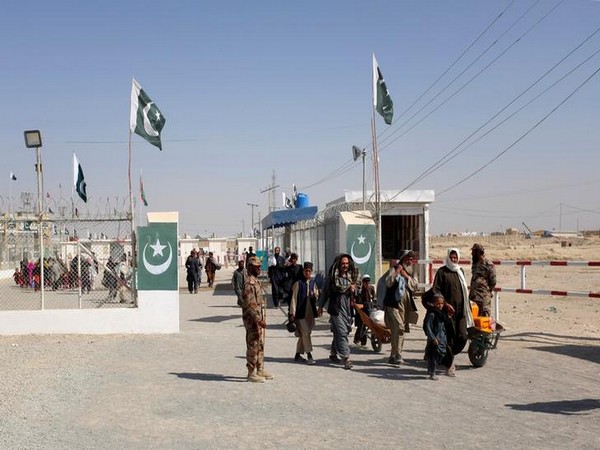 Kabul [Afghanistan], May 2: A total of 211 Afghan migrants have returned to Afghanistan from Pakistan through the Spin Boldak crossing point in southern Kandahar province, the Taliban-led Ministry of Refugees and Repatriation announced on Monday, Khaama Press reported.
According to reports by the head of Spin Boldak refugee department, some 24 families, including 55 people have been released from Karachi prisons, which includes 24 children.
Afghanistan's Ministry of Refugees and Repatriation under the Taliban announced earlier in the week that 120 Afghan migrants had been extradited to the country through Spin Boldak border town in southern Kandahar provinces.
The United Nations High Commissioner for Refugees (UNHCR) previously announced that the continuous return of Afghan refugees from neighbouring countries is closely linked to the rising inflation and lack of employment opportunities in the host countries.
This comes as the influx of Afghan refugees increased to the neighbouring countries of Iran and Pakistan after the return of the Taliban to power in August 2021.
Khaama Press reported that the Taliban ministry has in the recent past reported on the return of Afghan citizens from Pakistan and Iran. Some of these refugees have been forcefully deported, and others willingly left the host countries, according to a statement by Taliban officials.
As per the existing reports, currently, more than six million Afghan nationals reside in Iran and Pakistan, respectively, making the highest number of refugees the two countries have been hosting for decades.
Despite all the odds, Pakistan and Iran have generously hosted millions of Afghan refugees for decades to live a peaceful life, work, educate and thrive respectively.