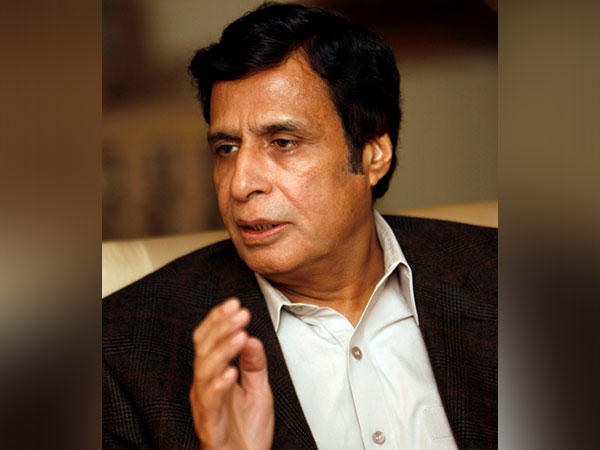 Islamabad [Pakistan], May 2: Members of the anti-corruption division along with the police conducted a raid at Chaudhry Parvez Elahi's Gujrat home, the former chief minister of Punjab and current president of the Pakistan Tehreek-e-Insaf (PTI).
The raid comes two days after they conducted a similar operation at his house in Lahore. The house was raided Monday night.
While the anti-corruption department, involved in the Lahore raid, denied any involvement, police briefly searched the former chief minister's residence in Gujrat, Kunjah House.
Twelve persons, largely his workers, were taken into custody during the Friday night raid by anti-corruption and police authorities who used an armoured truck to smash open the PTI president's Gulberg home's main gate, according to Geo News.
The police action occurs barely hours before the PTI and the multi-party ruling coalition in the centre of the Pakistan Democratic Movement have essential discussions on elections.
The opposition party had previously warned that if the arrests and raids continued, the negotiations might fail.
The son of the former CM, Moonis Elahi, claimed that despite the police lacking a search warrant to perform the raid, he gave them permission to enter the property, Geo News reported.
In a recent episode, the Anti-Corruption Establishment (ACE) Gujranwala filed a case against Elahi citing a source report, in which the former Punjab CM has been accused of taking a bribe worth Rs 2 billion for the contract of a development scheme.
Earlier, Punjab police booked PTI President on terror charges following a late-night raid at his residence.
The case has been registered against 50 individuals including the former chief minister in Lahore's Ghalib Market police station, according to The Express Tribune.
The FIR invokes Section 7 of the Anti-Terrorism Act 1997 and has 13 other charges included pertaining to attempted murder, rioting and assault on government officials.
According to the FIR, the raid tea was attacked with petrol bombs, stones and batons. Furthermore, the complaint claimed that Elahi assisted in escaping arrest during the raid.
The registration of the terrorism case against Elahi came just hours after a team of the Anti-Corruption Establishment (ACE), Punjab, and the Lahore police conducted a raid to arrest the PTI ally on Friday last week.
Police had sealed off Zahoor Elahi Road at both ends before launching the operation. At the outset, the raiding team had approached the legal team Elahi, which informed them that Elahi had secured protective bail from the court