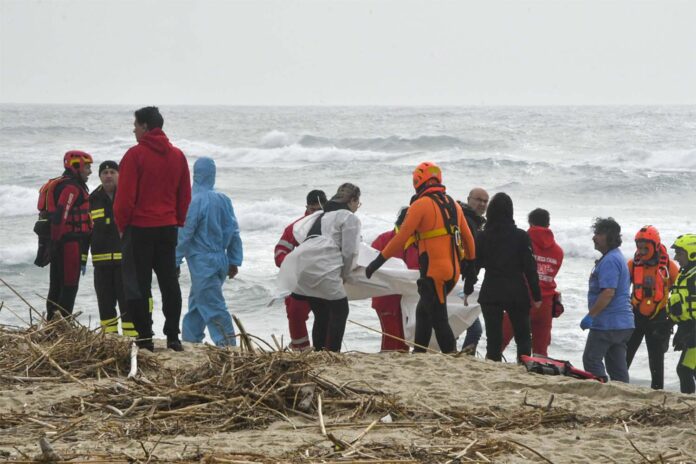 The death toll rose to 62 in the migrant tragedy off Italy's southern coast after rescue crews recovered three more bodies Monday, driving home once again the desperate and dangerous boat crossings of people seeking to reach Europe. Dozens more were believed to be missing. At least seven of the dead were children who perished after a wooden boat broke up in stormy seas on the shoals off the Calabrian coast Sunday. Another 80 people survived, but more were feared dead given survivor reports that the boat, which set off from Turkiye, had carried about 170 people.
Pakistan's foreign office, meanwhile, said on Monday that four Pakistani citizens were missing and 16 had survived in the disaster. Pakistan's foreign office said its diplomats in Italy had met with 16 survivors who said 20 Pakistanis in total were on the ship and four remained missing. Pakistan PM Shehbaz Sharif had said on Monday that reports suggested over two dozen Pakistanis had drowned.
Rescuers and UN agencies said many Afghans had also been travelling on the boat. Afghanistan's foreign office and refugee ministry spokespeople didn't comment. The UN refugee agency said last year people travelling from Turkiye made up about 15% of arrivals to Italy by sea and that nearly half of those using the route were from Afghanistan.