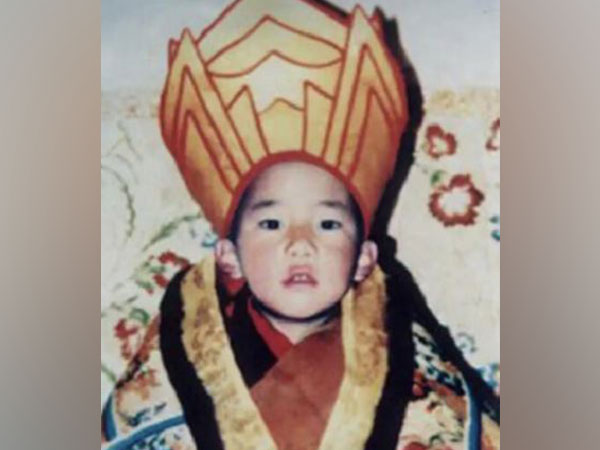 The Hague [Netherlands], April 28: Tibetans in the Netherlands protested against China and demanded the release of the 11th Panchem Lama, Gedhun Choekyi Nyima on the occasion of his 34th birthday.
Demonstrators included members of the Tibetans Support Group and the Tibetan community, who led a demonstration in front of the Chinese Embassy on April 25, 2023, in Hague on the occasion of the birth anniversary of the 11th Panchem Lama.
Around 75 demonstrators carrying Tibetan flags, photos of Panchen Lama along with banners with the slogan "China Open up Tibet Now", "China: where is the Panchen Lama?" and "Tibet is not a part of China."
The 11th Panchem Lama of Tibet will be 34 years old on April 25, 2023. The Chinese communist government abducted him at the age of six after His Holiness the Dalai Lama recognised him as the reincarnation of the 10th Panchem Lama. He has since disappeared and become the world's youngest political prisoner.
30 Spanish Senators also called on the Chinese government on Tuesday to allow the Panchem Lama to exercise his fundamental freedom in accordance with the PRC's international commitments and call for the immediate release of the Panchem Lama, his family and all other Tibetan political prisoners.
"We call on the Chinese authorities to allow him to fully exercise his fundamental freedoms, as established in the international commitments of the Chinese Communist Party. And we call for the prompt release of Gedhun Choekyi Nyima and his parents, immediately and unconditionally, together with all Tibetan political prisoners," said the Senators.
The Inter-Parliamentary Group for Tibet in the Spanish Senate demanded China provide proof of life and account for his whereabouts, reported Central Tibetan Administration.
US Republican Senator Jim McGovern also called the Chinese government to release Gedhun Choekyi Nyima.
"On his 34th birthday, I call on the Chinese government to release Gedhun Choekyi Nyima–the Panchem Lama–one of the highest positions in Tibetan Buddhism. Tibetans deserve to venerate their leaders without interference, and he and his family should be released immediately," tweeted McGovern.
On the occasion of the 34th birthday anniversary of the 11th Panchem Lama, 11 Members of the European Parliament from across the political spectrum led by MEP Mikulas Peksa submitted a written question to the EU High Representative Josep Borrell over his release.
Meanwhile, Tibetans in Toronto celebrated Panchem Lama's 34th birthday, calling for his "immediate release."
Around 150 Tibetans in Toronto gathered at the Tibetan Canadian Cultural Centre to celebrate the 34th birthday of the 11th Panchem Lama, who was abducted in 1995 and they expressed their support for his immediate release.