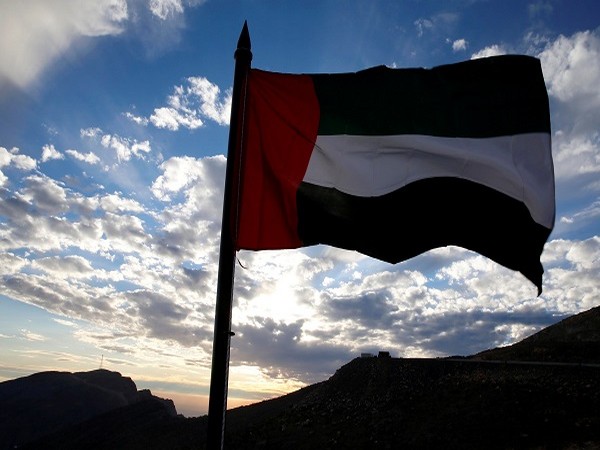 Abu Dhabi [UAE], April 28: The United Arab Emirates will participate in the Joint Annual Meeting of Arab Financial Institutions which will be held on April 29 in Rabat, Morocco, to discuss means of overcoming the development challenges faced by the Arab region.
Mohamed bin Hadi Al Hussaini, Minister of State for Financial Affairs, will lead the UAE delegation, which will include Khaled Mohammed Balama, Governor of the Central Bank of the UAE (CBUAE); Younis Haji Al Khoori, Undersecretary of Ministry of Finance; and Ibrahim Obaid Al Zaabi, CBUAE's Assistant Governor of the Monetary Policy and Stability Department, along with a number of specialists from the Ministry and the CBUAE.
Al Hussaini emphasised the significance of these meetings in offering a robust platform for exchanging views and discussing the most prominent financial and economic topics and developments in the Arab region.
"The UAE's participation in the meeting comes within the country's keenness to open channels of constructive dialogue with several Arab countries and to share expertise and successful experiences in the economic and financial fields. This is in addition to developing sustainable development plans and strategies to strengthen the Arab region's position and boost their economies to build a better future for their peoples and future generations," he noted.
Al Hussaini and the delegation will participate in the annual meetings. They include the 52nd annual meeting of the Board of Governors of the Arab Fund for Economic and Social Development, the 46th annual meeting of the Arab Monetary Fund (AMF) Board of Governors, the 47th annual meeting of the Board of Governors of the Arab Bank for the Economic Development in Africa, the 50th meeting of the Shareholders' Council of the Arab Investment and Export Credit Guarantee Corporation, the 47th annual meeting of the Board of Shareholders of the Arab Authority for Agricultural Investment and Development, and the 14th regular session of the Council of Arab Finance Ministers.
Arab Ministers of Finance and Economy, Arab Central Bank Governors, Heads of Arab financial institutions, and several representatives of regional and international organisations and specialists in the financial and economic fields will participate in the previous meetings.