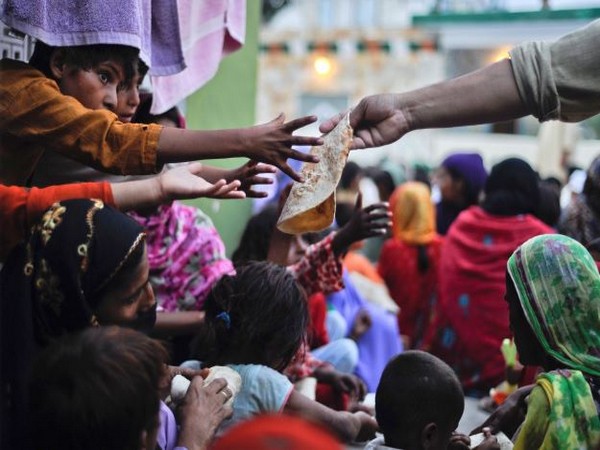 Islamabad [Pakistan], April 9: A number of people in Pakistan's Khar area protested on Saturday, alleging that deserving families were denied free wheat flour under the government's scheme.
The demonstration was staged at the Civil Colony of Khar amid sloganeering against the food department, flour mills and dealers.
The protesters also demanded a crackdown on flour dealers over the irregularity.
The protesters claimed that the Pakistan government's free flour scheme was meant for deserving families, those who really need that commodity, but didn't reach all such people.
hey added that more than 2,000 bags had gone "missing" from distribution centres in the district during the last two days.
The protesters blamed the irregularity on the district food controller and his subordinates, dealers of free wheat, and flour mills and alleged that political and trader leaders were also involved in the anomaly.
They said the dealers with the support of the management of local flour mills and officials of the district food department have deprived several hundred families of needy and poor people of exercising their rights to free wheat flour.
The protesters urged the district administration, especially the deputy commissioner, to ensure the provision of free flour to all deserving families in the district.
Meanwhile, on Saturday, the residents of Dandai and adjoining village councils in the Shangla district blocked the Karakoram Highway and staged a protest against the "unjust" distribution of free flour under a government scheme.
The call for protest was given by village council members.
After blocking the Karakoram Highway, the protesters shouted slogans against the local administration and police.
Led by village council members Maulana Yousaf, Ziaullah Swati, Bashirzada, Shakilur Rehman and Mohammad Yehya, the protesters said the administration had designated five flour distribution points for a single union council, Maira, but there was not a single such point for the Dandai union council.
Maulana Yousaf complained that scuffles at flour distribution centres had become a routine as the people, including elderly people and women, were made to queue up for long hours in the current month of fasting.