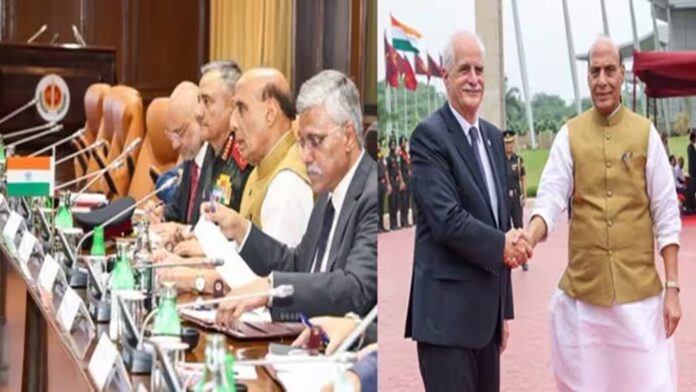 Sri Lankan President Ranil Wickremesinghe's visit to India last week concluded with the unveiling of an ambitious new economic partnership aimed at firming up trade, energy and physical connectivity between the two countries and simultaneously helping the island nation overcome its continuing balance of payments crisis.
Some measures included in the vision document for this partnership, such as an agreement on the acceptance of India's Unified Payments Interface (UPI) system, are expected to be in place within the coming months.
Other elements, such as a planned petroleum pipeline and land connectivity (a move proposed by Mr Wickremesinghe himself during talks with Prime Minister Narendra Modi), will require more time and considerable preparation, including feasibility studies.
However, it is clear the economic partnership is aimed at countering China's growing footprint in the neighbouring country.
It was in this context that Mr Modi spoke about the security interests and development of the two countries being intertwined and emphasised the need for India and Sri Lanka to work together while keeping in mind "each other's safety and sensitivities".