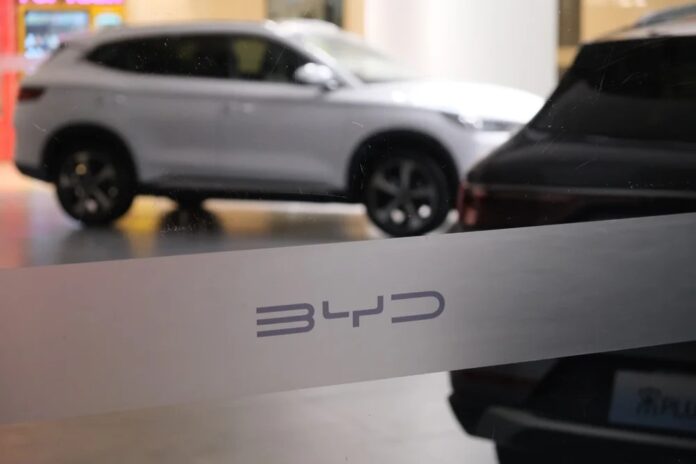 India has blocked a $1bn (7.19bn yuan) bid by Chinese carmaker BYD to set up an electric vehicle factory in partnership with a local company.
The Indian Government dismissed the plan from BYD and Hyderabad-based Megha Engineering and Infrastructures, citing national security concerns.
The move comes three days after the Australian Government also blocked investment from a China-linked company to take over one of its lithium mines.
The foreign direct investment in India's automobile sector does not require approval. However, countries sharing a border with India need political and security clearances from the Ministry of External Affairs and the Ministry of Home Affairs.
The latest rejection for BYD is a major blow to the company's ambitious plan to capture 40% of the domestic EV market. BYD, which entered India in 2007, was due to launch its third electric model, the Seal luxury sedan, by the last quarter of 2023.
The company announced its plan to expand in India in 2022 at a time when other Chinese companies in the automobile sector were under the scrutiny of the Indian Government over legal or financial irregularities.
China-based Great Wall Motor, which planned to invest $1bn in India, failed to buy a General Motors plant as the Indian Government refused clearances. Approvals were stalled for another company, MG Motor India, a unit of Chinese carmaker SAIC Motor, over financial irregularities.
The Indian Government continues to assess business ties with China as border disputes strain relations between the two countries. The economic rivals have altercations over territory on India's northern border, where military troops clashed on both sides in 2020.
The homegrown Chinese technology has often been cited as a security concern among countries trying to block trade with China. Recently, the US-China spat over export curbs of key semiconductor materials resulted in similar arguments over national security and the risks posed by strengthening China's defence technology.