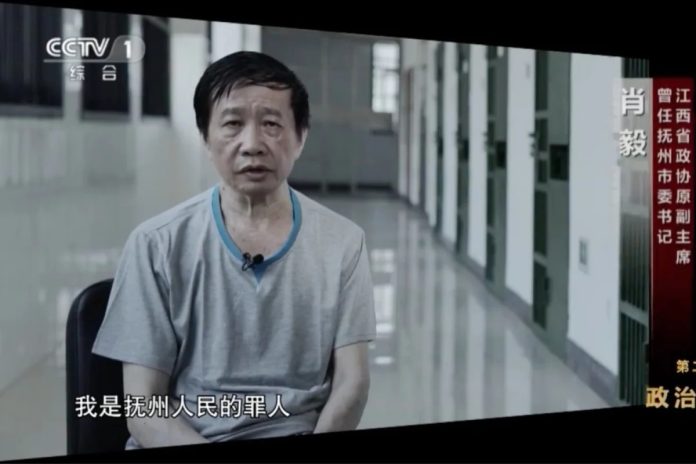 Xiao Yi, a former senior provincial official who was sacked in 2021 for supporting cryptocurrency mining, will spend the rest of his life in prison for accepting bribes and abusing his power, a local court ruled.
Xiao, former vice-chairman of the Jiangxi provincial committee of the Chinese People's Political Consultative Conference and former Communist Party chief of Fuzhou city, from 2017 to 2021 provided fiscal, capital and electricity-related support to local crypto mining firms, a violation of the country's regulations, the Hangzhou Intermediate People's Court said in a statement published on Tuesday.
Separately, he also accepted roughly 125 million yuan (US$17 million) in bribes between 2008 to 2021 and provided favours to some companies and individuals, the Hangzhou court said.
Xiao's actions led to heavy losses of public property and damaged national interests, constituting an "extremely serious case with extremely bad effects", the court said, adding that all of his personal property will be confiscated.
Xiao, 61, is the most senior Chinese official to have been punished for supporting cryptocurrency mining. Earlier this year, he was publicly named and shamed on a national television programme known for calling out people for misdeeds. Beijing maintains an intense hostility towards crypto-related activities, starting with a crackdown in 2017 that led to an exodus of exchanges.
In the programme that aired in January, Xiao's alleged wrongdoings were laid out by state-run China Central Television (CCTV), which included helping a local cryptocurrency mining company hide activities by masquerading as a big data and cloud computing business.
Xiao instructed a local firm called Jiumu Group Genesis Technology, which the official presented as an exemplar of the local digital economy, to "put up a performance" during visits and inspections by other government officials, CCTV said.
The former official also asked relevant government departments to fabricate statistics on the firm's heavy power usage – the result of running 160,000 crypto mining machines – which accounted for 10 per cent of Fuzhou's total electricity consumption, according to the report.