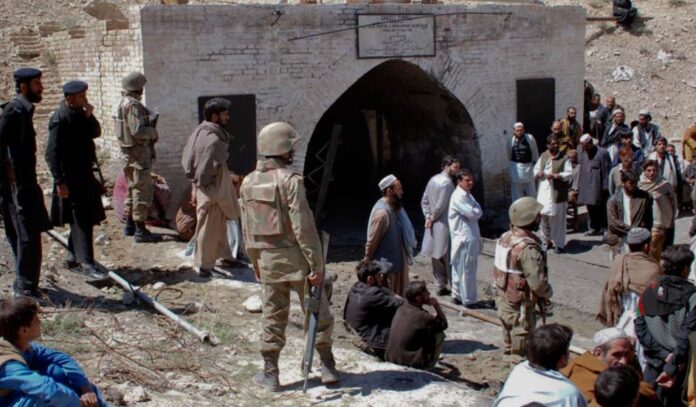 Unidentified armed men kidnapped four employees of a private coal company from Quetta's Hanna Urak area on Tuesday.
According to police, the kidnapped employees have been shifted to an unknown location. The four abductees are the employees of Habibullah coal company. Two engineers are also among the kidnapped employees.
Police reached the spot as an investigation into the incident went underway. Security of other coal mines was also tightened after this kidnapping incident
Militants in the past have also targeted coal miners in the area. Police sources said the coal mine employees including two engineers belong to Punjab and Khyber Pakhtunkhwa provinces.
A case was also registered against the unknown kidnappers at the Urak Police Station on Tuesday. An investigation is underway in connection with the kidnapping of four coal mine employees.
ster Pervaiz Rasheed said on Twitter, that if the ISI was being tasked with vetting civilian officials, then the spy agency should be placed under civilian control and be answerable to Parliament.
Former information minister and PTI leader Fawad Chaudhry also agreed with Rasheed and said that if "institutions wanted to increase their role in civilian affairs, then they would have to pay for it in the form of public accountability," Al Arabiya reported.