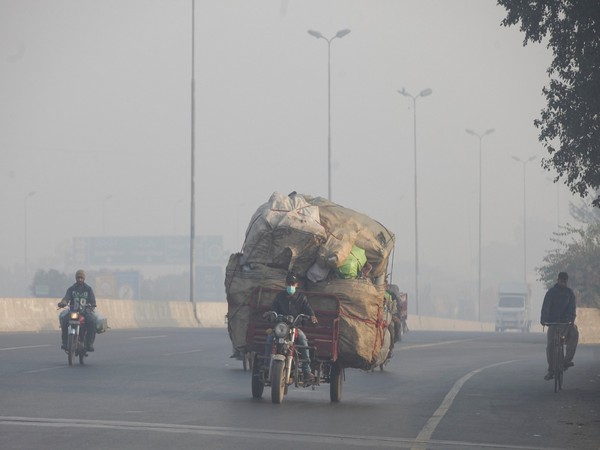 Pakistan's Lahore on Thursday topped the global pollution ranking with an unhealthy air quality level during the whole day, Dawn reported.
The second-largest city in Pakistan continues to suffer from a smog crisis that has affected the health and livelihood of millions of people.
According to Swiss air quality technology company, IQAir, Lahore's air quality was the worst in the world, with the air quality index (AQI) at a "hazardous" 470, followed by Delhi at 302 and Karachi at 204.
The smog, which is caused by a combination of vehicle emissions, industrial pollution and crop burning, has reached dangerous levels, with the concentration of PM2.5, the most harmful particulate matter, exceeding 15 times the WHO annual air quality guideline value.
Visibility in the city has been reduced and flight operations disrupted due to the smog.
Many Lahore residents have complained of respiratory problems, eye infections and skin diseases due to the toxic air. Some have even left the city to escape the smog.
The Punjab caretaker government on Wednesday announced the closure of all educational institutions and public and private offices in the province on Saturday as part of measures to mitigate smog. The decision was made by the provincial cabinet in light of the Lahore High Court verdict.
The smog crisis in Lahore and Punjab is not a new phenomenon. It occurs every year in October, November and December, when the weather conditions trap the pollutants in the lower atmosphere.
According to IQAir, Pakistan is the third-most polluted country in the world and Lahore is the most polluted city.