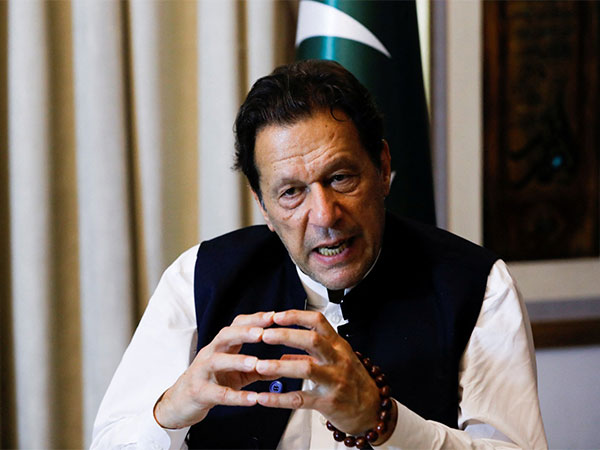 The version of "Game of Thrones" currently being enacted in the Pakistani political theatre is no less exciting and unpredictable than what the original HBO blockbuster offered viewers the world over.
The fortunes of the dramatis personae—two former Prime Ministers and a general and the supporting cast—have changed dramatically in the past few years and might change again in the near future. How this will change the fate of the country remains the big question as Pakistan heads for elections next year. National and provincial elections are scheduled for February 11.
The most significant development is that a plan on which the Pakistani establishment has been working hard over the past months finally seems in place. The "minus-one" formula, as it is known in Pakistani political circles, is to keep former Prime Minister and Pakistan Tehreek-e-Insaf (PTI) party's chairman Imran Khan out of the elections.
Imran, once Pakistan's cricketing icon and a former protégé of the army, fell foul of the military establishment when he tried to challenge its supremacy. Now in jail, charged in multiple cases, Imran is likely to be there until the national and provincial elections are over. His bete noire and political rival, Nawaz Sharif, once a declared absconder, is now back in the country after a four-year self-imposed exile in London. Granted bail before he returned, the former Prime Minister landed in Lahore on October 21 under VVIP protocol amid large numbers of supporters from his Pakistan Muslim League (Nawaz), or PML(N), party. He promised to revive his party's and the country's moribund fortunes.
Two days later, Imran and his close aide, former Foreign Minister Shah Mahmood Qureshi, were indicted by a special court under the Official Secrets Act for leaking a confidential document to a foreign media outlet. The plan to keep Imran out of the political reckoning also became clear from a September interview of Prime Minister Anwaarul Haq Kakar, widely seen as an army nominee.
He told the Associated Press that fair elections could take place without Imran or hundreds of members of his party jailed on charges of unlawful activities such as vandalism and arson. Kakar said those in Imran's party who did not participate in the protests following their leader's arrest would be allowed to contest the elections. A number of senior leaders of the PTI were arrested when they held a countrywide protest in May against Imran's arrest on corruption charges in the Al-Qadir Trust case.
Nawaz was also thrown out of power on corruption charges initiated by the army when he began to assert himself as the Prime Minister and challenged the military establishment. Now, Nawaz is crucial to the army's "minus-one" formula. A three-time Prime Minister, he has been brought back to revive the PML(N), which has shrunk in the past years under Imran's growing influence in Punjab and other parts of the country. Observers, however, believe that irrespective of how the PML(N) fares under Nawaz's leadership, excluding Imran Khan, the most popular leader according to recent polls, will severely affect Pakistan's democratic process. The new regime will also lack credibility and legitimacy as the true representative of the people.
Generals called the shots, always
Many may wonder, of course, whether Pakistan has ever had a fair election. Since its birth in August 1947, Pakistan has been ruled for nearly half its life by its generals. Most intervening civilian governments have served under the supervision of the army, which has always been the final arbiter on key policies, particularly in determining Pakistan's approach to India, a country it continues to regard as an existential threat. No Pakistani Prime Minister has been able to complete a full five-year term. "The army wants to tell the people that no matter how popular a leader, the ultimate authority in the country is the military establishment," says Sharat Sabharwal, a former Indian High Commissioner to Pakistan.
Oxford-educated Imran was brought in by the former army chief, Qamar Javed Bajwa, as a replacement to Nawaz's government in 2018. The army had hoped that Imran would be able to provide a clean administration, stabilise the economy that was facing a severe crisis, and normalise relations with India. More importantly, the top generals hoped Imran would be able to charm Washington and put relations with the US back on track. Although China has been supplying a wide range of weapons to Pakistan and is now its largest arms seller, the army is not as confident about Chinese weapons as of American ones. In recent years, Pakistan's shift towards China has alienated the US, which sees China as the only country that can challenge its global hegemony.
Unease about US partnership with India
In addition, the US has developed a close strategic partnership with India, which has caused serious unease in the Pakistani establishment. India now has a wider choice to strengthen its military arsenal with arms from traditional ally Russia and also from a host of Western countries, including the US. It also means that Pakistan's attempts to get US and Western support for the Kashmir issue in order to put pressure on India might no longer work. Moreover, cross-border terrorism, a traditionally favoured tool used by Pakistan against India, no longer gets global support. In these circumstances, improving ties with the US was extremely crucial for Pakistan. Imran, however, failed in all areas. In fact, his regular anti-US rhetoric only led to a worsening of relations with the US.
Pakistan-US relations had been going through a serious lack-of-trust phase since Osama bin Laden was found hiding in a safe house in Abbottabad, close to a Pakistan military garrison, before being killed in a US Navy Seal operation in 2011. Ties were further strained when the US realised that the Pakistan Army was actually strengthening the Taliban that was in a long war with the US for the control of Afghanistan. The fact that US troops had to make a hasty and humiliating retreat as the Taliban took over the country in 2021 did not improve matters. Imran visiting Moscow on the day Russian troops marched into Ukraine in February 2022 was perhaps the last straw.
Why was Imran ousted?
Imran lost a no-confidence motion in the National Assembly in April 2022; he accused the Pakistan Army of ousting his government on the Biden administration's instructions. Later, a US website published a secret government cable that spoke of the growing US dissatisfaction with Imran affecting ties. Imran's relations with the army had already begun to sour as he was meddling in areas of key army postings, a domain that the military establishment strictly kept in its control.
After his ouster, Imran launched a massive campaign against the army, even accusing it of trying to assassinate him. On May 9, after he was arrested on corruption charges, his PTI supporters resorted to a violent countrywide protest, burning and attacking vehicles and buildings. In an unprecedented development, they targeted army installations and statues of martyred soldiers and entered the residential campus of a senior army general. This led the generals to come down heavily on Imran and his party.
In the following days, the security forces under army chief Asim Munir's instructions began to systematically dismantle the PTI and make Imran irrelevant. Scores of senior leaders were jailed and released only after they agreed to either retire from politics or publicly criticise Imran for planning the unprecedented attack on the army.
The move to bring Nawaz back, which began after the Shehbaz Sharif-led coalition government replaced Imran's regime, took formal shape in October. Shehbaz was installed by the army as he had agreed to negotiate a $3 billion bailout package with the IMF. Imran had avoided the move because the IMF's conditions were linked to strict measures that would adversely impact people's lives.