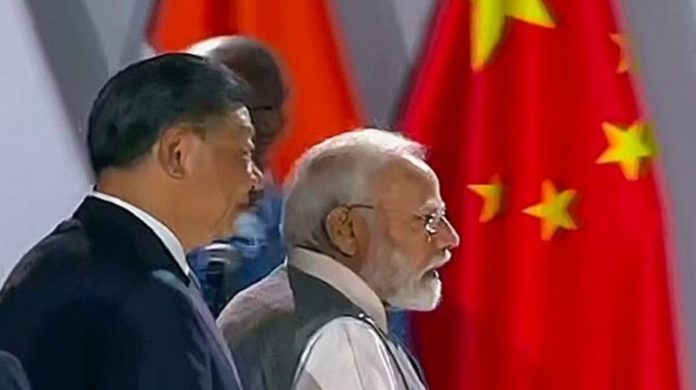 Russian President Vladimir Putin isn't coming to India for the G20 summit, US President Joe Biden is ignoring the East Asia Summit in favour of India and Vietnam, and China has put out a map that includes Arunachal Pradesh as well as Aksai Chin as part of its territory. Welcome to the world, it just got a bit more complicated this week.
As he winds down from his second term as prime minister, Narendra Modi is getting a feel for the games big nations play as well as the people who play them.
Mapping Biden, Putin, Xi at G20
Let's start with the US president. Biden may be 80 years old, but he and his administration have decided that they will do everything in their capacity to cut China down to size – and if that means supporting India, a country one-fifth of China's economy but still the only nation with the potential to take on Beijing, then so be it.
Meanwhile, Russia's Putin seems to have opted out of international fora like BRICS and G20 almost entirely – which is a real pity, because if there is one country in the world that would have feted the Russian president at a time when he is consumed with more than one severe crisis, it is India. Notwithstanding Delhi's growing proximity to the US, India has been in so many trouble spots in the past decades that it understands the value of old friendships that don't disappear with the next fashion wave.
Putin's absence at the G20 also makes it easier for Delhi to resolve such weighty matters as where to seat which leader at the summit meetings as well as over lunch and dinner. So, first things first. What's the shape of the table around which the world's high and mighty are going to rest their elbows? Is it going to be square, rectangular, or round?
None of the above. I can confirm that all formal conversations will be held around an oval table – with Modi at the head of one gentle curve. With the Russian president not coming, the protocol section of the Ministry of External Affairs (MEA) is almost smiling – now, one only has to figure out how not to have Biden and Xi chat together for too long.
Even the photo-op becomes easier to handle. Russia's foreign minister Sergey Lavrov, probably the most astute diplomat in the world, clearly isn't as frightening – or as interesting — as Putin. With Lavrov standing in for his president, the G20 photo-op just became a breezy cake-walk.
Then there is the avuncular Xi, who agreed with Modi in South Africa less than a week ago that both leaders will order their officials to de-escalate the three-year-old face-off in Ladakh. Aha, exulted India. Xi well understands the Asian value of saving face, which means that he isn't going to rock the boat until at least India's G20 summit, which means that he and Modi can shake hands, embrace each other and laugh heartily at the cameras.
Mere days later, on Tuesday, China's ministry of natural resources published a map that showed – again – Arunachal Pradesh as part of China. Clearly, Xi believes that the Asian value of saving face only applies to big powers like China – smaller nations like India need not bother. 
But Xi must also know that two can play this game. Just because India has not liked to publicise the fact that Indian patrols cannot patrol large parts of Depsang anymore because they are stopped from doing so by Chinese patrols, doesn't mean that India is going to roll over and allow China to occupy even more territory than it has on the map.