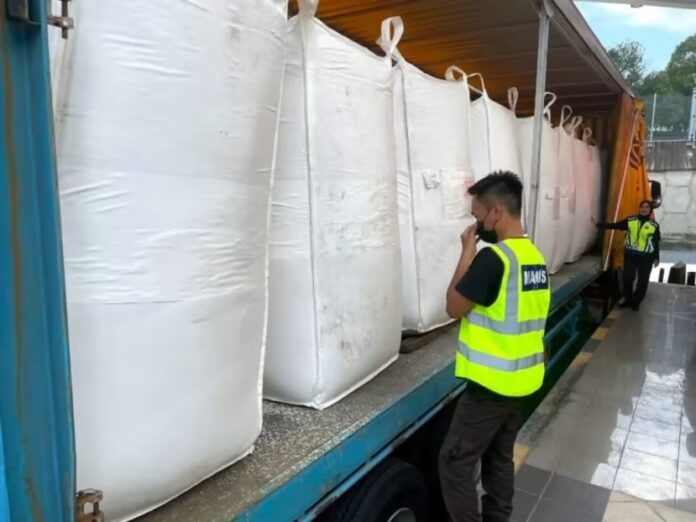 JOHOR BAHRU: The Malaysian Quarantine and Inspection Service Department (Maqis) foiled an attempt to smuggle 18 tonnes of rice from Singapore that was loaded in a lorry at the Bangunan Sultan Iskandar (BSI) cargo import area in Johor Bahru.
Johor Maqis said that its enforcement officers, together with the Customs Department and the paddy and rice control division from the Agriculture and Food Security Ministry (KPKM), inspected the lorry at 3pm last Thursday (June 22).
"We detained the lorry that was carrying 20 jumbo bags containing rice with an estimated weight of 18 tonnes without having valid import documents at BSI.
"Further checks conducted by Johor Maqis found that the controlled items were being transported under false information in its documentation in an attempt to mislead the enforcement officers at the checkpoint's entrance," it said in a statement on Wednesday.
It is understood that the value of the rice is estimated to be RM100,000 (S$29,000).
Johor Maqis added that the male lorry driver, who is in his 30s, was arrested.
"The case has been handed over to the Johor paddy and rice control division for further investigation," Johor Maqis said.
In Malaysia, the rice and paddy sector is protected by the government. The importation of rice is highly regulated and an import permit is needed as they fall under the act of importing any type of agricultural produce.
The import permit, issued by the Agriculture and Food Security Ministry, is also to assure Maqis that the necessary bio-security measures have been undertaken for the import.