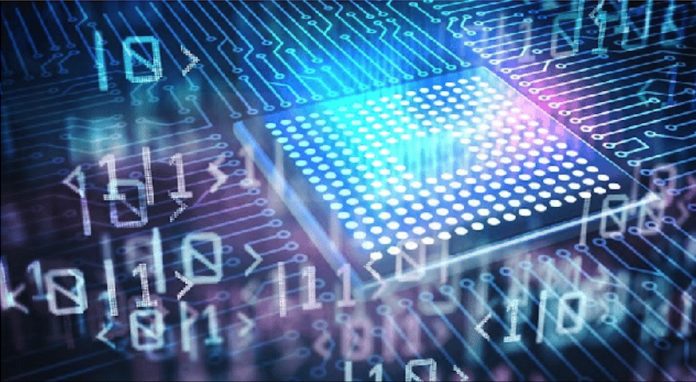 China and India, the world's two largest populations, are competing against each other by developing their own 1,000-qubit quantum computers, a goal that will be achieved by the United States's IBM this year.
In terms of making quantum computers, India is a latecomer when compared with China.
The Indian government in April this year approved a US$730 million funding package for the country's National Quantum Mission (NQM), which aims to deliver intermediate-scale quantum computers with 50-1,000 physical qubits by 2031.
In June, the US and India established a joint Indo-US Quantum Coordination Mechanism to facilitate collaboration among industry, academia and government entities, and also the two countries' work toward a comprehensive Quantum Information Science and Technology agreement.
But right now, the Defense Research and Development Organization, the Tata Institute of Fundamental Research and Tata Consultancy Services are still developing a 7-qubit quantum computer in India.
Back in May 2021, Chinese scientist Pan Jianwei and his team at the University of Science and Technology of China in Hefei launched the 66-qubit Zuchongzhi 2, which has remained the fastest quantum computer in China.
In September of the same year, Origin Quantum, a Hefei-based quantum computer maker, vowed to pass the 1,000-qubit mark by 2025. However, it has been struggling to launch its 72-qubit quantum computer Wukong, named after Chinese mythology's Monkey King, so far this year. Its last product, Benyuan Wuyuan 2, launched in 2021, has a speed of 24 qubits only.
"The research and production of Wukong remains smooth for the moment. It will be officially launched by the end of this year," Zhang Hui, general manager of Origin Quantum, told the Hefei Daily in a recent interview. "After that, we will continue to develop quantum computers with speeds above 72 qubits."
Zhang said Origin Quantum was established in 2017 as it wanted to transform the achievement of China's scientific research into products that have practical applications. He said the company had spent three years trying to self-supply all the parts in its products.
He did not elaborate on the difficulties the company has faced during the development of Wukong.
In September last year, Zhang said the company would launch Wukong by the end of 2022. In June this year, he said the launch would be in July. But the company missed both schedules.
US sanctions
Last October, the Biden government banned exports of high-end semiconductors, chip-making equipment, quantum computers and supercomputers to China in order to prevent these products from being used by the Chinese military, particularly in making hypersonic missiles and artificial-intelligence navigation systems.
In August this year, US President Joe Biden signed an executive order that will forbid US firms and funds from investing in China's semiconductor, AI and quantum computing sectors from 2024.
It's unlikely that Origin Quantum will be hit by the US investment curbs as it has not received any foreign funds. Besides, the company outsourced its superconducting chip production to Nexchip Semiconductor Corp, which is 52.99% owned by the Hefei government and 27.44% owned by Taiwan's Powerchip Technology. The production should be unaffected by the US export controls and sanctions.
Chinese commentators want Origin Quantum to launch Wukong as early as possible.
"Quantum chips have much stronger computing power than traditional semiconductors," a Shanxi-based writer says in an article. "Once the technology of quantum chips is matured, we can reduce our reliance on high-end lithography and self-supply our high-end chips."
He says this development will have a strategic meaning for the global supply chain of the chip sector. He says the successful launch of Huawei's Mate60 Pro has already proved that China is not afraid of foreign countries' containment and technological blockage.
Meanwhile, Origin Quantum is also developing applications for its quantum computers.
Dou Meng, vice president of Origin Quantum, told the media on Tuesday that the company will explore the use of its quantum computers in the analysis of medical data.
"Quantum computing has an advantage in handling graphics," Dou said. "To explore the applications in medical data analysis, we used our self-developed algorithm to handle cancer patients' images provided by Anhua's Bengbu Medical College and successfully reduced the consumption of traditional computing power."
India is catching up
Last November, IBM launched the 433-qubit Osprey, the world's fastest quantum computer to date. The technology giant planned to debut the 1,121-qubit Condor this year.
Some technology experts say that once a quantum computer has more than 1,000 physical qubits, it can have more than 50 logical or usable qubits, which are enough to perform different calculations and create commercial value.
On June 22, the US said it welcomes India's participation in the Quantum Entanglement Exchange and in the Quantum Economic Development Consortium to facilitate expert and commercial exchanges with leading, like-minded quantum nations.
In a meeting on September 8, Biden and Indian Prime Minister Narendra Modi said the two countries will boost scientific collaboration, including space exploration, biotechnology and quantum computing.
A Ganzu-based columnist says the US$730 million funding may not be enough for India's NQM, which covers not only quantum computing but also quantum communication, quantum sensing and metrology and quantum materials and devices.
He says India is far behind China in the terms of its research in quantum communication, which will use up a large portion of the funding.