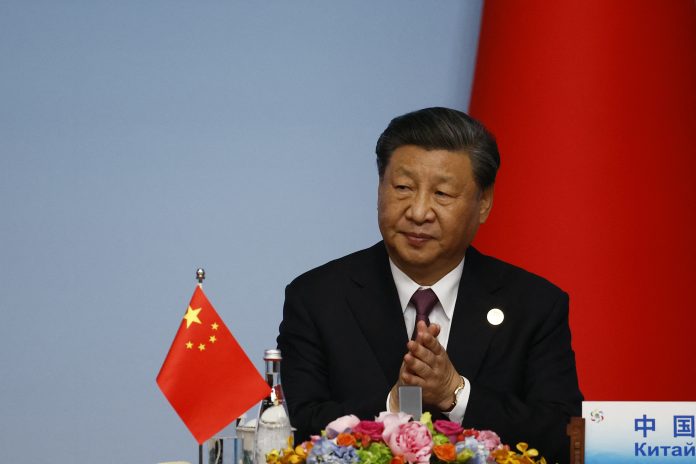 In unprecedented moves, Chinese ruler Xi Jinping replaced the senior leadership of China's Rocket Force, which is responsible for almost all of China's 400 or so nuclear warheads. These personnel changes are part of what is almost certainly the most ominous development of this time. It looks like Xi is contemplating using or at least threatening to use his most destructive weapons. In other words, China is planning to go to war.
Xi sacked Rocket Force commander, Li Yuchao, and its political commissar, Xu Zhongbo. Neither has been seen in public since. Li's deputy, Liu Guangbin, has also disappeared, along with Zhang Zhenzhong, a former deputy. At about the same time, Wu Guohua, deputy commander of the Rocket Force, reportedly took his own life in early July.
Periodically there have been suicides of senior Chinese military officers, but the simultaneous removal of the top two officers of the Rocket Force is unprecedented. Also unprecedented are the replacements coming from other branches. The new Rocket Force commander, Wang Houbin, is from the Chinese navy, and the new commissar, Xu Xisheng, moved over from the country's air force.
American observers seem to believe that the sweeping purge was designed to target widespread corruption in the senior ranks of the People's Liberation Army.
Yet, this explanation is partial at best. "Almost all the senior generals had good reputations before their promotion," said a well-placed source speaking anonymously. Indeed, while the PLA's senior officer corps is known to be thoroughly corrupt, Xi Jinping has during his decade-long rule generally tolerated corruption among supporters.
It's less likely that corruption was the reason behind the purge in the Rocket Force upheaval than a convenient excuse. The more likely explanation for the purge lies elsewhere: From the beginning of this year, Xi Jinping has been purging the military of officers opposed to going to war—because he's preparing for one.
Xi Jinping these days often talks about war, and his regime is fast preparing for one. The Communist Party is implementing the largest military buildup since the Second World War. It's simultaneously trying to sanctions-proof the country, stockpile grain and other commodities, survey America for strikes and sabotage, and mobilize China's civilians for battle. The military indoctrination of children begins during the first years of school.
And why would Xi Jinping opt for going into battle? China is failing fast, and Xi is being blamed. His Maoist-inspired policies, which favor state enterprises over private and foreign businesses, are making severe problems even worse. Especially troubling is Xi relentless cutting of China's links with other countries.
"China is in trouble," said Biden correctly last week at a political event in Utah. Xi's only way out is to rally the Chinese people with an external crisis.
Chinese doctrine is to threaten the use of nuclear weapons to prevent the United States and others from coming to the aid of Taiwan or other targets. During Xi's rule, Beijing has periodically made unprovoked threats to kill Americans by the hundreds of millions and, beginning in 2021, Japanese and Australians as well. Moreover, China has also warned it will nuke Taiwan, the self-governing island that Beijing considers its 34th province.