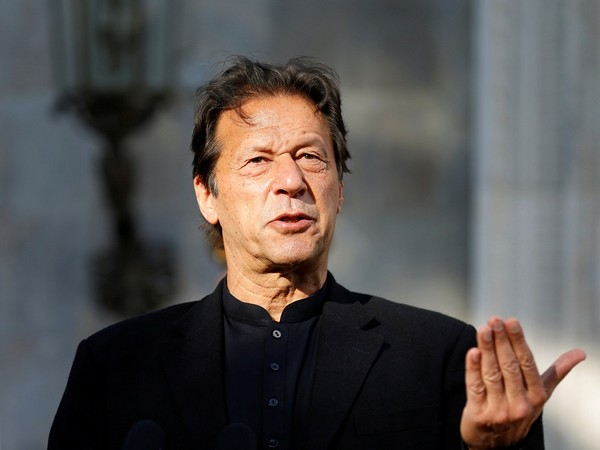 Lahore [Pakistan], March 13: The Lahore Police on Monday booked former prime minister and Pakistan Tehreek-e-Insaf (PTI) chief Imran Khan in a case regarding the death of a party activist, Pakistan-based ARY News reported.
The Lahore Police has termed the death of PTI worker Ali Bilal alias Zil-e-Shah as a result of a traffic accident. The vehicle which hit Bilal was of a private company and the administration held Imran Khan responsible for the accident.
A case has been lodged against Khan and other PTI leaders including Yasmin Rashid for concealing facts and evidence regarding Bilal's death.
According to the FIR, the police registered a case based on a statement of the accused who took Bilal to the hospital and later fled after getting information about Bilal's death.
Meanwhile, PTI claimed that Bilal died of police violence and torture after personnel launched a crackdown on party workers and supporters protesting near PTI Chairman Imran Khan's residence in Zaman Park on Wednesday.
Lashing out at the Punjab police for brutality and "custodial murder" of his supporter, Imran said that the actions of the caretaker Punjab government were tantamount to "blocking democracy."
In a strong reaction to the event, Imran said, "Ali Bilal unarmed, our dedicated and passionate PTI worker murdered by Punjab police."
"Shameful, this brutality on unarmed PTI workers who were coming to attend election rallies. Pakistan is in the grip of murderous criminals. We will file cases against IG, CCPO and others for murder," he added.
Khan on Saturday criticised Punjab caretaker Chief Minister Mohsin Naqvi and Inspector General of Police (IGP) Usman Anwar after they termed the PTI worker's death an "accident case," Express Tribune reported.
The PTI chairman took to his official Twitter handle and lashed out at Naqvi and Anwar.
He tweeted, "In any civilised country, these two shameless people would have been jailed not just for lying so blatantly but for insulting the intelligence of our nation. This is what happens when the country is taken over by dangerous duffers who believe everyone is as dumb as them."