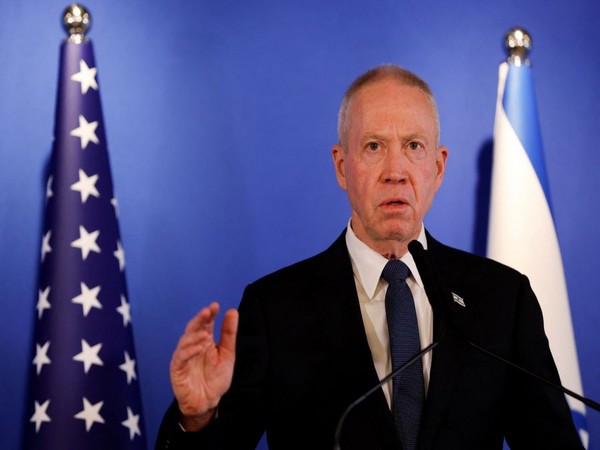 Tel Aviv [Israel], April 28: Minister of Defense Yoav Gallant met Thursday evening with US CENTCOM Commander General Michael E Kurilla at the Ministry of Defense headquarters in Tel Aviv. CENTCOM – the US military's Central Command – covers the Middle East.
The parties discussed developing regional challenges, with a focus on Iran's malign activities in the Middle East region. This includes Iranian aggression in the maritime arena and the delivery of weapons to terror organizations and proxies in Syria, Lebanon, Iraq, Yemen, and the wider region.
During the discussion, Minister Gallant expressed the concerns of the State of Israel in regard to Iran's progress in its nuclear program and aims to achieve nuclear military capabilities.
Minister Gallant and General Kurilla expressed their shared commitment to deepen the unique cooperation and intelligence-sharing between their respective militaries and defense establishments. In addition, they stressed the importance of widening military cooperation with regional partners under CENTCOM leadership.
Minister Gallant concluded by expressing his deep appreciation for the commitment of the United States to the security of the State of Israel, and for General Kurilla's personal contribution to the strong ties between the countries.
The meeting was attended by the IDF Chief of the General Staff, Head of the IDF's Strategic Directorate, Israel's Defense Attache to the US, and the Director of the Policy and POL-MIL Bureau in the Ministry of Defense.