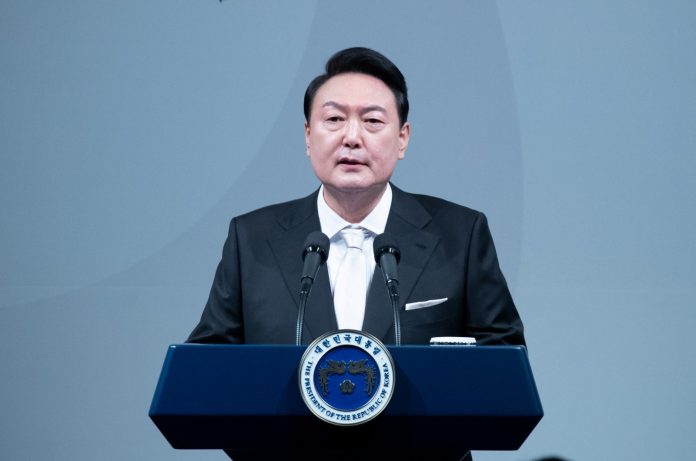 South Korean President Yoon Suk Yeol on Friday arrived in India to attend to G20 Summit scheduled to be held in New Delhi on September 9, 10.
He was received by Minister of State (MoS) in the Ministry of Skill Development and Entrepreneurship Rajeev Chandrasekhar.
Foreign Secretary Vinay Kwatra said, "The coming together of the 41 Heads of delegations, Heads of State/Govt, Heads of international organisations in India, starting yesterday is under PM's personal leadership and direction. It is essentially a celebration of the coming together of the G 20 family…This is the largest-ever participation of the Global South in India."
India assumed the G20 presidency on December 1 last year and about 200 meetings related to G20 were organized in 60 cities across the country.
The 18th G20 Summit will be a culmination of all the G20 processes and meetings held throughout the year among ministers, senior officials, and civil societies.
Meanwhile, India-Republic of Korea (RoK) relations have made great strides in recent years and have become truly multidimensional, spurred by a significant convergence of interests, mutual goodwill and high-level exchanges.
Prime Minister Narendra Modi recently held a bilateral meeting with South Korean President, Yoon Suk Yeol in Japan's Hiroshima, and discussed ways to further strengthen the ties between the two countries as India-South Korea are celebrating 50 years of diplomatic relations this year.
The two leaders discussed a range of issues including trade and defence ties between the two nations.
PM Modi and Yoon Suk Yeol also agreed to deepen cooperation in trade and investment, high technology, IT hardware manufacturing, defence, semiconductor, and culture. They also held discussions on India's G20 presidency and South Korea's Indo-Pacific strategy.
The Prime Minister's Office said that the meeting between the two leaders was productive and both nations share a warm friendship.
"PM @narendramodi had a productive meeting with @President_KR Yoon Suk Yeol. India and the Republic of Korea share a warm friendship and deep rooted cultural linkages. Today's talks focused on ways to further cement this friendship in key developmental sectors," the PMO tweeted.