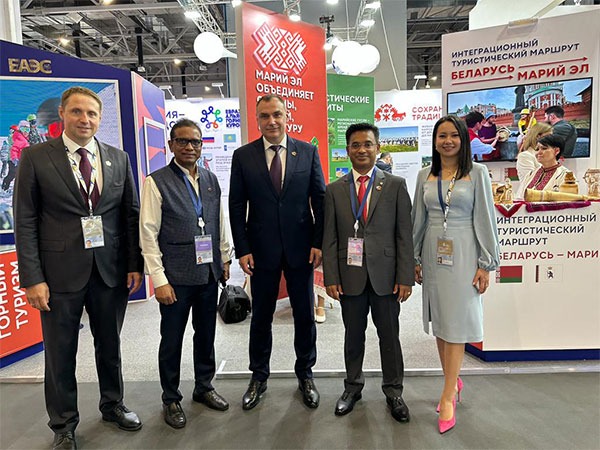 In a significant development for international cooperation, Mari State University (MarSU) and India's largest medical education provider Rus Education have joined hands in a formal partnership agreement. This landmark agreement was signed during the international exhibition "Eurasia is Our Home" (EAEU), held in June 2023 in the city of Sochi, Russia.
The agreement aims to promote the Republic of Mari El and the city of Yoshkar-Ola as prominent destinations for international education and collaboration. Through this partnership, MarSU and Rus Education are committed to fostering educational and cultural exchanges, enhancing international relations, and expanding opportunities for students, particularly in the field of medical specialties.
The Republic of Mari El, located within the Russian Federation, is strategically positioned as a leading member of key international organizations, including BRICS, SCO, and EAEU. Russia's active involvement in these structures underscores its commitment to global cooperation and the development of new economic and political agendas.
Furthermore, Russia continues to play a pivotal role in international forums such as "Eurasia – Our Home" (EAEU), "SMEF," "Russia-Africa," and the "WEF." These platforms provide crucial avenues for dialogue, collaboration, and the formulation of policies that shape the international landscape.
The upcoming VIII Eastern Economic Forum, scheduled to take place from September 10 to 13, 2023, in Vladivostok, holds particular significance. This annual gathering attracts representatives from over 60 countries and serves as a catalyst for discussions on global and regional challenges in the Asia-Pacific region. It also seeks to establish a more just and multipolar world order.
The forum presents an invaluable opportunity for countries to strengthen trade and investment ties, integrate economic spaces, and enhance cooperation in the humanitarian sphere among Asia-Pacific nations and Russia, all while safeguarding mutual interests.
MarSU is poised to actively participate in the upcoming VIII Eastern Economic Forum, where key topics related to education, science, and the engagement of Indian students in medical fields will be discussed. This participation underscores MarSU's commitment to fostering international collaboration and addressing global challenges.
As Russia continues to assert its leadership in international structures and forums, initiatives like the partnership between MarSU and  Rus Education underscore the country's dedication to fostering international collaboration and promoting the global appeal of its educational institutions and regional cultures. This strategic alliance promises to further enhance the reputation of Mari El and Yoshkar-Ola as prominent destinations for education and cultural exchange on the world stage.