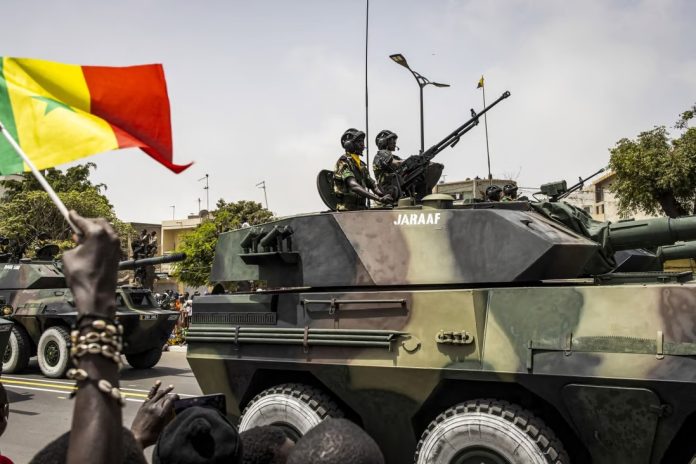 China is expanding its military and security engagement into West Africa, with Chinese state-owned defence conglomerate Norinco opened a sales office in Dakar, Senegal, challenging French and Russian arms suppliers.
Analysts said China North Industries Corporation, or Norinco, would use the new office to help expand its military procurement operations in the region, where China has vast economic interests, including in countries such as Mali, Niger, Burkina Faso and Guinea, which have recently been hit by military coups.
According to defence publication Military Africa, Norinco also aims to set up operations in Mali and Ivory Coast – countries where the Chinese military contractor already has market presence through the sale of arms. It also plans to establish centres for maintenance, repair, and overhaul of vehicles and military equipment in those West African countries. Norinco already has regional offices in Nigeria, Angola and South Africa.
Early this year, Norinco supplied Senegal with VN2 armoured infantry fighting vehicles and other reconnaissance vehicles, according to Military Africa. The Chinese company is also reportedly in discussions with the Senegalese government to supply light weaponry and ammunition for the country's environment ministry.
Chinese arms manufacturers, including Norinco, want to increase market share at a time when the war in Ukraine has significantly cut Moscow's ability to supply African countries.
France has also lost clout since the military junta in Mali and Burkina Faso pushed French forces out and the Russian-linked Wagner Group mercenaries moved in to fill the gap.
Paul Nantulya, a China specialist at the Africa Centre for Strategic Studies in Washington, said that initially China was reticent to be seen as challenging French military influence in West Africa, especially in former French colonies.
Chinese ties were complicated by linguistic barriers. However, these impediments had slowly been overcome and Norinco in particular had been at the front of China's efforts to build and expand military and security ties, Nantulya said.