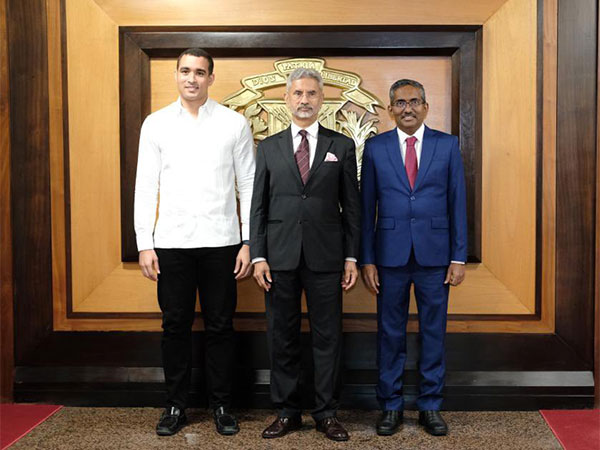 Santo Domingo [Dominican Republic], April 28: External Affairs Minister (EAM) S Jaishankar on Friday arrived in Santo Domingo, Dominican Republic for his first official visit to the country.
"Arrived in Santo Domingo for my first official visit. Thank Vice Minister @josejuliogomezb for a warm welcome. Look forward to my engagements in the Dominican Republic," the EAM tweeted on Friday.
The EAM on Thursday in Colombia said, during the COVID pandemic, India truly established that it was the pharmacy of the world and it did so by supplying almost 100 countries with vaccines and at least 150 countries, including some from the developed world, with increased supply of relevant medicines.
Recalling the struggles during the COVID pandemic period, he said that it has made everyone more health conscious.
"The fact is that COVID has made us all much more health conscious, but also aware of supply chain vulnerabilities. Cost is also a relevant factor if we are looking at more sources, regionalized production and competitive pricing. I would suggest to our Colombian friends that the Indian industry is your natural partner," Jaishankar said while addressing the India-Colombia Business Forum.
Jaishankar on Thursday also met his Colombian counterpart, Alvaro Leyva Duran. Both leaders discussed several bilateral issues and signed the Cultural Exchange Program for 2023-26.
The two leaders also discussed the issue of Reformed Multilateralism and exchanged views on expanding bilateral cooperation in health, agriculture and digital domains. Global issues, including the Indo-Pacific, also figured in the discussions.