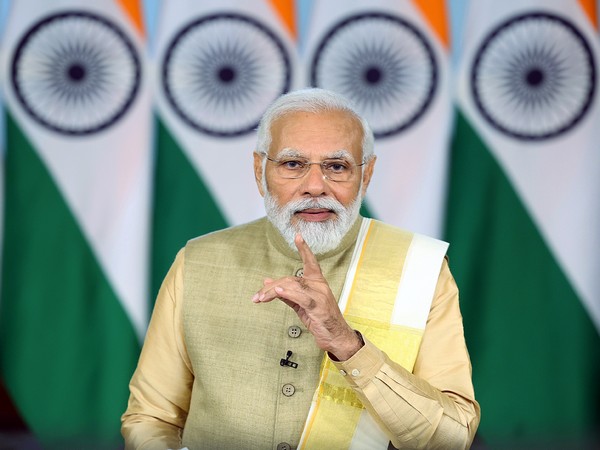 New Delhi [India], May 16: Prime Minister Narendra Modi will embark on a three-nation tour during which he will take part in G-7 Summit in Japan and the Quad Leaders' Summit in Australia.
The Prime Minister will visit Hiroshima in Japan from May 19 to 21 for the G-7 Summit under the Japanese Presidency. He is visiting Japan at the invitation of Japan Prime Minister Fumio Kishida.
During the Summit, Prime Minister will speak at G-7 sessions with partner countries on subjects such as peace, stability and prosperity of a sustainable planet; food, fertiliser and energy security; health; gender equality; climate change and environment; resilient infrastructure; and development cooperation.
The Prime Minister will also hold bilateral meetings with some of the participating leaders on the sidelines of the Summit.
From Japan, the Prime Minister will travel to Port Moresby, Papua New Guinea, where he will host the third Summit of the Forum for India-Pacific Islands Cooperation (FIPIC III Summit) jointly with Prime Minister of Papua New Guinea James Marape on May 22.
This will be the first visit by an Indian Prime Minister to Papua New Guinea.
Launched in 2014, FIPIC involves India and 14 Pacific Island Countries (PICs) – Fiji, Papua New Guinea, Tonga, Tuvalu, Kiribati, Samoa, Vanuatu, Niue, Federated States of Micronesia, Republic of Marshall Islands, Cook Islands, Palau, Nauru and Solomon Islands.
A Ministry of External Affairs release said that Prime Minister Modi will have bilateral engagements in Papua New Guinea, including meetings with Governor-General Sir Bob Dadae and Prime Minister James Marape.
PM Modi will visit Sydney from May 22 to 24 to participate in the Quad Leaders' Summit, along with US President Joe Biden, the Japanese Prime Minister and Australian Prime Minister Anthony Albanese.
The release said the Summit provides an opportunity for the Leaders to exchange views about developments in the Indo-Pacific region and advance their vision for a free, open and inclusive Indo-Pacific.
PM Modi will have a bilateral meeting with Prime Minister Albanese on May 24. Prime Minister will also interact with Australian CEOs and business leaders, and address the Indian diaspora at a community event in Sydney on May 23.