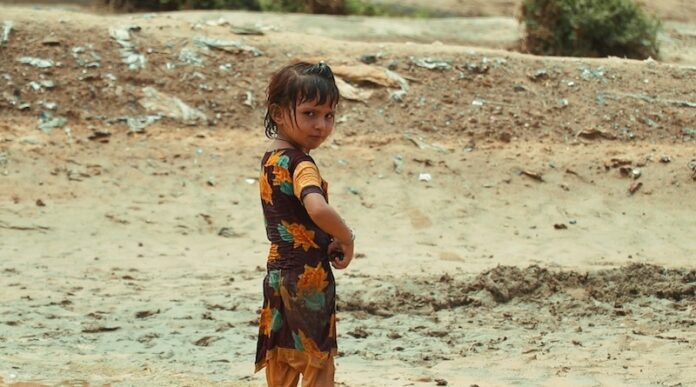 Pakistan is facing polycrisis in the shape of political instability, constitutional sleight of hand, teetering economy on the verge of collapse, cold shoulders from friendly countries, and a monster of climate induced challenges.
Close examination of reports released by different global authorities: UN, IMF, World Bank on different subjects ranging from corruption, health, education, per capita income and general prosperity shows Pakistan's ranking on the lowest notches since last few decades. Apart from this if we read newspapers of 1970s, 80s, 90s or even early decades of 21th century, we will find same sorrow story. With the already grim situation in the country, the challenge of food crisis is ringing new alarm bells. The over expanding population is becoming a burden on already over stretched exchequer.
The current political instability is worsened after arrest of former Prime Minister Imran Khan. Looking at all these developments in country now a day one can say that only priority left for policymakers and government is to skip the polls, no one is concerned with those who are grappling for two time meal. Famers are facing plethora of challenges. Government has withdrawn subsidies after negotiations with IMF, fuel prices are unaffordable and hailstorms during recent rain spells wreaked havoc on wheat crop on almost half million acre across Punjab only. This article elaborates the current deepening food security crisis in Pakistan and will be concluded by highlighting few suggestions.
According to recent report of Global Hunger Index 2022, Pakistan ranks on 99th out of 121 states and is designated the country with serious level of hunger. The last year report further says that 16.9% of Pakistanis are undernourished, 7.1% of children under age of five are wasted and 37.6% are stunned. Moreover, according to World Food Program almost 43% of all Pakistanis are food insecure.
UNICEF has also raised similar concerns regarding Pakistan's food security situation. According to UNICEF 10 million children suffer from stunning and 8 out of 10 children do not eat right type of food. The chapter on nutrition and food security in Pakistan economic survey 2021-2022 says that globally 149.2 million children are stunned out of which 6.9% live in Pakistan. The report released few days ago by World Food Program and Food and Agriculture organization designates Pakistan the country with very high risk of food insecurity and grouped Pakistan with Ethiopia, Syria and Somalia. On the other hand Pakistan is continuously missing the wheat production targets. Last year almost 03 million metric ton wheat was imported from Russia and Ukraine to fill the gap.
Pakistan is traditionally agri-oriented economy. In 1961 almost 0.66 hectares of arable land was available per capita which has shrunk to 0.14 hectares. The population boom specifically in late 20th and early 21st century has led to swift reduction in cultivatable land. Though fertility rate has decreased considerably but recent census shows current population at 246 million, significantly higher as compared to 2017 census. Increase in population is impacting food security in two ways. Firstly it means more demand and consumption of food and secondly it means more housing societies on arable lands. Therefore population bomb is severely impacting food security in inverse proportion.
The climate induced floods of 2022 have washed away standing swathes of crops mainly of staple food: wheat and rice, which has led to massive food shortages and price hikes in daily consumed vegetables, fruits and wheat flour. Due to change in the weather patterns, uneven rainfalls, hailstorms, droughts and heat waves have occurred in recent years and caused damages in food supply chain. United Nation's report released in recent month says that over 08 million people faced hunger after floods.
Among many challenges Pakistan is also facing water shortage. Against availability of 5260 cubic meter per capita in 1951, people of Pakistan may have 860 cubic meters per capita in 2025, significantly below the threshold of 1000 cubic meter per capita. Pakistan's outdated agricultural practices and techniques consume more water as compared to other countries of world. Pakistan utilizes almost 90 percent of its water for agricultural purposes where as the USA use only 42 percent, China 65 percent and Germany 20 percent. The decreasing storage capacity of our national dams is another challenge; in recent years Pakistan has capacity to store water for the use of only 30 days. The water shortage as reported in Pakistan famous daily Dawn newspaper has reached to 27-35% for current sowing season. Water shortages may lead to huge reductions in agricultural output in coming couple of years. According to a report published in the Daily Express newspaper on 13th March 2023, Pakistan may face food shortage of 72 million tons in 2025.
According to the World Bank data of 2020, Pakistan has total of 76 million acres of arable land out of which 48 million acres are irrigated. Wheat is cultivated on almost 22 million acres and production each year hovers around 25-26 million metric tons as estimated by economic survey of Pakistan 2021-22. From these facts and figures each individual in Pakistan gets 110-120 kg per year, which is significantly lower as compared to ratio of other countries in region. The recent skyrocketing inflation has left families in troubles. The heart wrenching scenes witnessed at free flour collecting points send cold shivers down to the spine. If government does not handle this precarious situation, it may lead to further civil unrest.
Government must change its policy course and handle the deteriorating situation regarding food security on war footings. The current political fiasco have stole the attention of masses and policymakers but the poor trying to meet the both ends need is not interested in what is happening in Lahore or Islamabad. The street vendor is not concerned with who is sitting in PM office. Government and policymakers should tackle climate change challenges on priority basis and help calamity-hit poor farmers with reasonable subsidies. Also; government needs to keep check and balance on the over expansion of housing societies on the arable lands. It may be profitable for few rich people but this is costing us our futures.
The polycrisis of Pakistan is turning into more ugly phases as political, economic, security, and food crises are deepening with each passing day. The top bras of government or of other national institutions are busy in playing political gimmicks. The poor class has no choice except to help themselves on their own. Over population, urbanization, water scarcity and climate change have resulted in recent food crisis which can be minimized by formulating effective policies, check and balance on land use and taking timely measures by government of Pakistan.